Founders Advises on Seven Transactions in the Software & Internet Sectors in 2014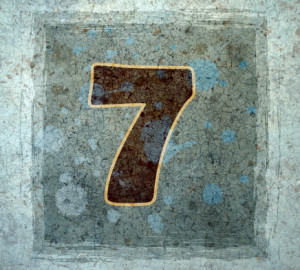 By: Zane Tarence, Technology Practice Managing Director
Our Technology Practice experienced a record year in 2014, advising on seven transactions, several of which we are just announcing.  We are pleased with the value we have helped create for our clients and the synergies that have been realized through these transactions.
We have worked with some incredible business owners, buyers and investors, and we have seen a tremendous amount of opportunity for owners of privately-held businesses within the Software and Internet sectors.
Due to competitive sensitivities, four of the acquirers have requested that the parties and terms of the transactions remain confidential for now. Here are the details we can share about seven transactions from 2014.
1. A Higher Ed SaaS company serving 250+ colleges and universities was acquired by a publicly-traded data analytics and consulting services company.
2. RedOrbit, a leading destination for space and science enthusiasts that delivers content across a variety of mediums, was acquired by a digital publishing company serving a similar audience.
3. A market-leading online crowd funding platform was acquired by a software and Internet-focused private equity group.
4. South Cypress, an online retailer of first quality tile, stone, glass, wood, laminate, and vinyl floor coverings, completed a growth capital funding round with a private equity group serving technology-enabled businesses in the Southern United States.
5. A digital platform creating and distributing high-quality lifestyle videos was acquired by a private equity-backed media company targeting the how-to/information space.
6. One of the leading online travel rewards businesses attracting a large international audience was acquired by a publicly-traded company.
7. Petri IT Knowledgebase, one of the most trusted online portals for IT professionals across the globe, was acquired by an online media company catering to the information technology market.
Founders is thankful to have worked with these great clients in 2014, and we are excited to continue serving these markets in 2015.
Founders Investment Banking (Founders) is a merger, acquisition & strategic advisory firm serving middle-market companies. Founders' focus is on oil and gas, industrials, software, internet, digital media and healthcare companies located nationwide, as well as companies based in the Southeast across a variety of industries. Founders' skilled professionals, proven expertise and process-based solutions help companies access growth capital, make acquisitions, and/or prepare for and execute liquidity events to achieve specific financial goals. In order to assist Founders Investment Banking with securities related transactions certain Principals are registered investment banking agents of M&A Securities Group, Inc., member FINRA/SiPC. M&A Securities Group and Founders are not affiliated entities. For more information, visit www.foundersib.com.