Not All Revenue Is Valued Equally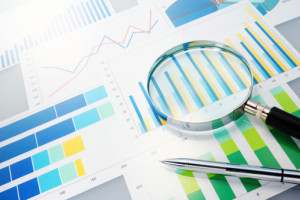 By Duane Donner, Managing Partner
Most companies are valued by applying a multiple to the businesses EBITDA (earnings before interest taxes, depreciation, and amortization). However, buyers will closely examine the revenue streams generating that EBITDA and assess the quality thereof. Here are a few things buyers will look for when assessing a company's revenue streams.
1. Revenue Consistency: The more stable and predictable the revenue stream and the profit therefrom, the more the buyer will be willing to pay.  This allows for forward visibility and mitigates risk, because the revenue can be counted on in the future with a high degree of certainty.  Most subscription models would fall into this category.  Assuming customer churn is low and the lifetime value of the customer outweighs the customer acquisition costs, buyers will pay up for this type of business model.  On the flip side, earnings generated from project based work or one-time events will typically be heavily discounted.
2. Customer Diversity: One strong customer can get a business up and going, but diversity is required to mitigate risk. This also applies to customer concentration within revenue streams.  If the revenue stream would suffer meaningfully due to the loss of one or two customers, buyers will take this into account.  Customer concentration will not only lower the value of a company, but might scare off buyers altogether.
3. Margins: Buyers will pay great attention to a company's margins, and assess the overall business by comparing margins to like companies.  Superior margins oftentimes means a competitive advantage, which gives a buyer greater comfort that the revenue and profit therefrom is protected.  In addition to looking at a company's overall margins, buyers will assess the margin contributed by each revenue stream.  Growth in revenue streams with higher margins will be rewarded, while revenue with lower margins, even if growing, will often be discounted.
These are important factors to consider when operating and growing your business.  Yet, every company and industry is different and not every business model can have the recurring revenue and customer diversification of Netflix.  If you want to know how you measure up in these areas, benchmark yourself against competitors or companies with a business model similar to your own.  Taking action to improve and be the best among your peers in these areas will not only increase the value of your company, it will mitigate the risk you have as an owner.
Founders Investment Banking (Founders) is a merger, acquisition & strategic advisory firm serving middle-market companies. Founders' focus is on oil and gas, industrials, software, internet, digital media and healthcare companies located nationwide, as well as companies based in the Southeast across a variety of industries. Founders' skilled professionals, proven expertise and process-based solutions help companies access growth capital, make acquisitions, and/or prepare for and execute liquidity events to achieve specific financial goals. In order to assist Founders Investment Banking with securities related transactions certain Principals are registered investment banking agents of M&A Securities Group, Inc., member FINRA/SiPC. M&A Securities Group and Founders are not affiliated entities. For more information, visit www.foundersib.com.