Chandler/May Inc. Case Study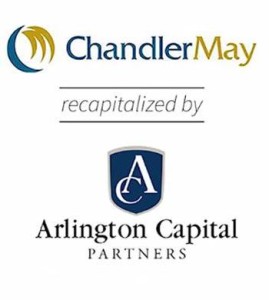 The owners of Chandler/May Inc. (CMI) engaged Founders in 2004 to find an attractive financial partner.   Headquartered in Huntsville, AL, CMI specialized in the design, development, integration, manufacturing and support of fully integrated mission critical systems for unmanned aerial vehicles. As a single source solutions provider, CMI built applications for a variety of uses in the defense, aerospace, telecommunication and industrial markets.  With specialized domain knowledge in the unmanned aerial vehicle market, the Company had become a key supplier and outsourcing partner for its industry-leading, blue-chip customers.
Founders was engaged to fully explore the capital market options available to the Company and its shareholders.  We crafted a solution to pursue a recapitalization with a well-funded equity investor able to add value to the business with its strong industry knowledge and ability to help diversify the concentrated customer base.
After running a competitive market process and attracting multiple candidates, CMI did a majority recapitalization with Arlington Capital Partners out of Washington, D.C.  In 2012, Chandler/May Inc. was sold to Lockheed Martin allowing the owners to have second meaningful liquidity event.
This transaction accomplished the owners' key goals:
Realize personal liquidity to diversify wealth at a strong valuation
Maintain sizeable equity position for realization of growth/upside
Retain operational control of company to fully achieve vision
Attract a high-value add financial partner to provide capital for growth initiatives and acquisition and on-going strategic support
Click here for a short testimonial video from Chandler/May, Incorporated.
Founders Investment Banking (Founders) is a merger, acquisition & strategic advisory firm serving middle-market companies. Founders' focus is on oil and gas, industrials, software, internet, digital media and healthcare companies located nationwide, as well as companies based in the Southeast across a variety of industries. Founders' skilled professionals, proven expertise and process-based solutions help companies access growth capital, make acquisitions, and/or prepare for and execute liquidity events to achieve specific financial goals. In order to assist Founders Investment Banking with securities related transactions certain Principals are registered investment banking agents of M&A Securities Group, Inc., member FINRA/SiPC. M&A Securities Group and Founders are not affiliated entities. For more information, visit www.foundersib.com.