Oil & Gas Offshore Outlook
By: Joe Brady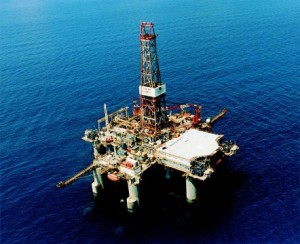 The offshore O&G industry has been more resilient to the industry downturn than its onshore counterpart, thanks in part to inherent differences in market fundamentals. Recent reports have also indicated that the offshore O&G industry may be better positioned for a long term recovery in oil prices as well. However, offshore activity levels have suffered considerably in recent months and created a surplus of offshore drilling rigs, which means the industry will need a sharp uptick in drilling demand to absorb the additional offshore rigs that are slated to come online in 2015 and 2016.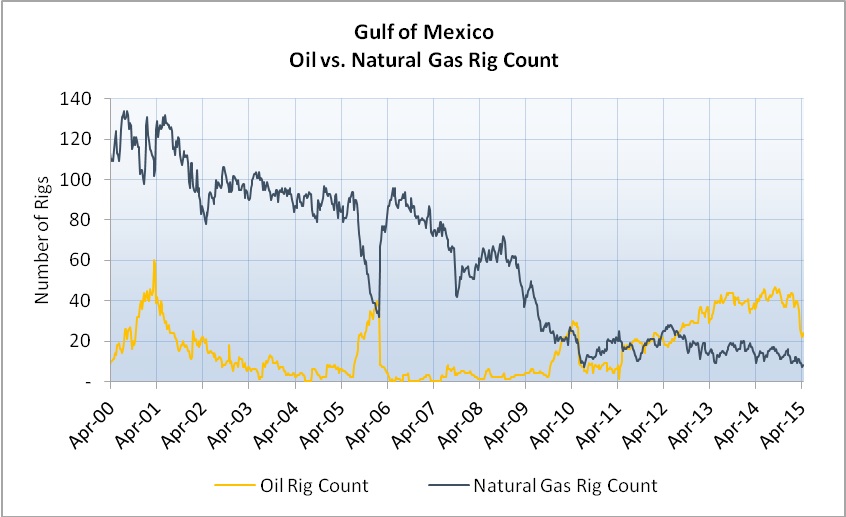 In the next 6 – 12 months we do not expect the market landscape for offshore drillers to change materially. But, without a recovery in drilling activity, the market will have difficulty absorbing the excess capacity. In fact, the question of oversupply in the offshore rig market was already being raised prior to the downturn. Christian Beckett, CEO at Pacific Drilling recently stated in the company's Q1 earnings call that prior to the downturn he felt that "we [industry] had built and delivered into the market enough rigs to serve the majority of demand through the end of 2016."
Though the offshore drilling industry may continue to face headwinds associated with oversupply in the short-term, most industry professionals hold a far more optimistic long-term view. National Oilwell Varco estimates that 207 drillship deliveries will be made over the next ten years, compared to 163 in the last ten years, an increase indicative of the Company's long-term expectations for crude oil demand.
A recent global study conducted by Rystad Energy indicates that the average breakeven oil price for new offshore projects is just $65 – 70/bbl, marginally higher than average onshore breakeven prices. This implies that the offshore market remains competitive and that the lower activity we are currently observing can be considered a short-term correction in a market with strong long-term fundamentals. Rystad expects a recovery in the offshore market by 2017/2018, and for offshore to become the most important source of new production by 2020 – 2025.
To read more see our May Oil & Gas Newsletter.
Founders Investment Banking (Founders) is a merger, acquisition & strategic advisory firm serving middle-market companies. Founders' focus is on oil and gas, industrials, software, internet, digital media and healthcare companies located nationwide, as well as companies based in the Southeast across a variety of industries. Founders' skilled professionals, proven expertise and process-based solutions help companies access growth capital, make acquisitions, and/or prepare for and execute liquidity events to achieve specific financial goals. In order to assist Founders Investment Banking with securities related transactions certain Principals are registered investment banking agents of M&A Securities Group, Inc., member FINRA/SiPC. M&A Securities Group and Founders are not affiliated entities. For more information, visit www.foundersib.com.