Recent Study Finds Private Sellers That Hire M&A Advisers Receive Premium Valuation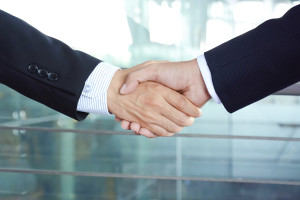 By Zane Tarence
Private sellers with M&A advisers receive a premium valuation.  I have great confidence and conviction in that fact because I've seen it in my own experiences and that of our overall firm.  When you understand what a reputable M&A adviser does, it's easy to see why this is true, (to learn more about what M&A advisers do, read this recent blog), but in addition to logic, I have case study after case study to prove this point, and now we have a comprehensive academic study that reaches the same conclusion.
The University of Alabama, University of Mississippi, and Louisiana Tech University recently teamed up to answer the question, "Does Hiring M&A Advisers Matter for Private Sellers?" This group analyzed 4,468 acquisitions of private sellers during the period 1980-2010 to get to the bottom of their question.  They looked at this data from several angles and this was the conclusion, "…we find that private sellers that hire M&A advisers receive significantly higher acquisition premiums."  The researchers pontificate on why this is this case and offer the following explanation:
M&A advisers can aid in identifying potential buyers,
M&A advisers can provide the valuation analysis needed to evaluate the reasonableness of a buyer's bid,
M&A advisers can influence the attitudes and assumptions of bidders, and
M&A advisers can increase the private sellers negotiating leverage by managing an auction process and receiving bids from multiple prospective buyers.
I wholeheartedly agree with both their conclusion and their explanation.  The best advice I can give a private seller contemplating or preparing their company for a transaction is to hire a reputable M&A adviser.  A reputable M&A advisor will provide you a high return on investment on the fees you pay them through securing a deal and a premium valuation.  Think of it this way, if you have $5M in EBITDA and you sell for 5X EBITDA versus 4X EBITDA (the theoretical value you could receive without an adviser), you've received an incremental $5M in a sale.  Imagine if you were able to sell for 6X or 7X.  A reputable M&A adviser pays for themselves. If you want to learn more about the M&A process and the value thereof, we explain the process in greater detail in an eBook, "How Private Companies Are Valued and Sold?".  If you want to see the cliff notes version read this recent blog.
To see the full academic study referenced herein click here.
Founders Investment Banking (Founders) is a merger, acquisition & strategic advisory firm serving middle-market companies. Founders' focus is on oil and gas, industrials, software, internet, digital media and healthcare companies located nationwide, as well as companies based in the Southeast across a variety of industries. Founders' skilled professionals, proven expertise and process-based solutions help companies access growth capital, make acquisitions, and/or prepare for and execute liquidity events to achieve specific financial goals. In order to assist Founders Investment Banking with securities related transactions certain Principals are registered investment banking agents of M&A Securities Group, Inc., member FINRA/SiPC. M&A Securities Group and Founders are not affiliated entities. For more information, visit www.foundersib.com.