M&A Activity On Pace For A Record Year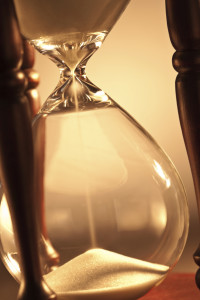 By J. Wesley Legg
This week the Wall Street Journal reported that global mergers and acquisitions could reach $4.58 trillion this year, assuming the current pace holds up.  That would exceed the $4.29 trillion takeover deal announcements in 2007.  The article noted that investors are "starved for companies that can show growth".  This combined with healthy balance sheets and low cost capital is causing companies to more aggressively pursue an M&A strategy, not wanting to be the company that missed the boat.
At Founders, we're seeing this first hand.  In the past year, Founders' principals have advised four different privately held companies in sales to public companies.  While Founders has a long history of helping sellers complete transactions with both strategic and private equity buyers, the strategic buyers are more active as of late.  This doesn't mean private equity's lost its appetite, there's just more competition, and private equity is often losing deals because strategic buyers are willing to pay more.  This increased demand is part of what is taking valuations higher.
GF Data, a subscription data service company that provides data on private equity-sponsored M&A transactions with enterprise values of $10-250 million, noted in their May report that the private M&A market is beginning to "pull…meaning would-be sellers are being drawn in by accommodating market conditions and not just being induced to sell by conditions specific to their own circumstances".  Said another way, increased valuations are becoming a primary motivator for private owners to sell a portion or all of their company.
This raises the question, "How Long Will This Last?"  The record year for deal making remains 2007 for now, and we all know what happened in 2008.  I won't take a guess at how long will it last, but I will tell you it's currently a seller's market for most industries, and it won't last forever.  If you're thinking about selling in the next few years, you may want to accelerate your timeline.  Otherwise you could be selling at a less than optimal time in the market, or waiting longer than your current plan to align with the next cycle.
Founders Investment Banking (Founders) is a merger, acquisition & strategic advisory firm serving middle-market companies. Founders' focus is on oil and gas, industrials, software, internet, digital media and healthcare companies located nationwide, as well as companies based in the Southeast across a variety of industries. Founders' skilled professionals, proven expertise and process-based solutions help companies access growth capital, make acquisitions, and/or prepare for and execute liquidity events to achieve specific financial goals. In order to assist Founders Investment Banking with securities related transactions certain Principals are registered investment banking agents of M&A Securities Group, Inc., member FINRA/SiPC. M&A Securities Group and Founders are not affiliated entities. For more information, visit www.foundersib.com.