Founders Hires Additional Analysts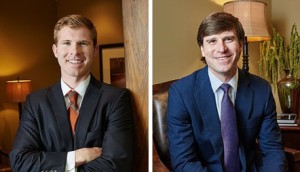 Founders has recently hired additional analysts to enhance their team.
Vaughn McCrary and Stephen Sistrunk joined the Founders team with the primary responsibility of supporting transaction principals in the execution of deals across the firm.
McCrary is originally from Huntsville & graduated magna cum laude with a B.S. in Accounting from the Brock School of Business.
Sistrunk is originally from Jacksonville, Florida. He graduated magna cum laude with a B.B.A. in Finance from the Terry School of Business at the University of Georgia, and magna cum laude with a J.D. from the University of Alabama School of Law.
Founders Investment Banking (Founders) is a merger, acquisition & strategic advisory firm serving middle-market companies. Founders' focus is on oil and gas, industrials, software, internet, digital media and healthcare companies located nationwide, as well as companies based in the Southeast across a variety of industries. Founders' skilled professionals, proven expertise and process-based solutions help companies access growth capital, make acquisitions, and/or prepare for and execute liquidity events to achieve specific financial goals. In order to assist Founders Investment Banking with securities related transactions certain Principals are registered investment banking agents of M&A Securities Group, Inc., member FINRA/SiPC. M&A Securities Group and Founders are not affiliated entities. For more information, visit www.foundersib.com.