Founders Advises on Three Transactions in Third Quarter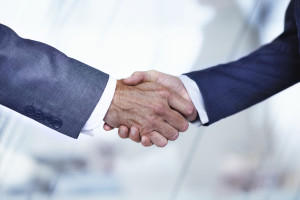 Principals of Founders advised on three transactions in the third quarter this year, all of which due to competitive sensitivities, the acquirers have requested that some of the parties and terms of the transactions remain confidential.
Highlights of the transactions were as follows:
An EdTech enterprise SaaS-based firm primarily serving the K-12 market was acquired by a leading, vertically-focused SaaS Company.  The platform collects and distributes sensitive content between constituents and generates robust engagement data.  The acquiring Company plans to incorporate the technology into its growing family of complementary SaaS-based offerings and enables both teams to reach a wider user base in adjacent markets.
A leading Human Resource Management (HRM) site utilized by HR professionals in the U.S. and Canada was acquired by one of the largest companies operating in the employee recruitment space.  Over the course of more than seven years, the site's management team built the most-visited destination for job-seeking professionals and a subscription model for employers.  With the site, the acquirer broadens its footprint of professions served and re-enforces its reach in the professional recruitment market.
The intellectual property of Applied Ultrasonics (AUI) was acquired by a publicly traded Fortune 100 Company. AUI designs, manufactures, and sells equipment for extending the life of metal structures and components.  AUI delivers Ultrasonic Impact Technology, a patented treatment that improves the structure and properties of metals and welded components. The technology is being used around the globe in industries as diverse as energy, defense, manufacturing, oil and gas, transportation and many others.
"We continue to see a healthy M&A market in most sectors, and as demonstrated by these deals and others we've closed in the last year, we are really seeing strategic buyers increase their appetite for growth through acquisitions," said Duane Donner, Founders' managing partner.  "This is an exciting time in the market and we were honored to be able to serve as advisors on these transactions," echoed Zane Tarence, managing director of Founders' Technology practice. 
About Founders Investment Banking
Founders Investment Banking (Founders) is a merger, acquisition & strategic advisory firm serving middle-market companies. Founders' focus is on oil and gas, industrials, software, internet, digital media and healthcare companies located nationwide, as well as companies based in the Southeast across a variety of industries. Founders' skilled professionals, proven expertise and process-based solutions help companies access growth capital, make acquisitions, and/or prepare for and execute liquidity events to achieve specific financial goals. In order to assist Founders Investment Banking with securities related transactions certain Principals are registered investment banking agents of M&A Securities Group, Inc., member FINRA/SiPC. M&A Securities Group and Founders are not affiliated entities. For more information, visit www.foundersib.com.