2016 Founders Year-In-Review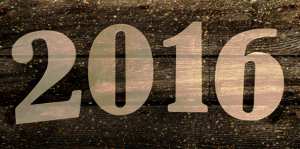 2016 was a remarkable year of growth for Founders Investment Banking. In addition to expanding the team, Founders opened a new location in Dallas, Texas and launched a new practice group that specializes in the Industrial Technology market. The Industrial Technology practice is led by Gene Bazemore (link to Gene's bio), an investment banker with over 20 years of experience acting as both a principal and advisor to companies executing mergers and acquisitions, joint ventures, and debt and equity financings. Throughout the growth, Founders continued to get deals done by making a market for clients and advising them throughout the transaction process.
Highlights of several of Founders' 2016 transactions are listed below. In some of the transactions, due to competitive sensitivities, the acquirers have requested that some or all of the parties and/or terms of the transactions remain confidential.
House of Threads, Inc. (House of Threads), a leading distributor of fasteners, was acquired by Würth Group (Würth). House of Threads was started in 1963 by Fletcher Yeilding and has become one of the nation's largest fastener distributors with 108 employees and more than 1,200 active customers. House of Thread's strong presence in the southeast U.S. and central Mexico will strengthen Würth Industry of North America's (WINA) long-term strategy, and Würth expects to enhance House of Threads' service offerings through VMI solutions, engineered sales support, global sourcing and more. View Case Study
Plantation Patterns, a leading provider of outdoor soft home products to mass, home improvement, discount and specialty retailers in North America was acquired by NBGHome, a portfolio company of Kohlberg & Company. Founders previously worked with Plantation Patterns in 2011 to execute a management buyout. View Case Study
A URAC accredited specialty pharmacy focused on providing care to patients with chronic or difficult to treat conditions across a wide spectrum of therapies was acquired by a prominent 340B program management organization. The specialty pharmacy fills prescriptions nationwide, and had experienced average annual growth of over 121% since being founded in 2011. Due to competitive sensitivities, the acquirers have requested that some of the parties and terms of the transaction remain confidential.
TicketBiscuit, LLC, a vertically focused digital ticketing company based in Birmingham, Alabama, received growth equity investment from Ballast Point Ventures. TicketBiscuit was founded in 2001 and is continuing to focus on growing new verticals that would benefit from its strong ticketing platform, including a recent launch of StateChamps, which is focused on ticketing high school and amateur athletic events. In addition to continuing to roll out StateChamps, the growth investment will enable the company to grow its sales force, increase marketing efforts, and develop additional features and functions for its rapidly growing client base. View Case Study
The Power Controls (PC) and Vehicle Technologies (VT) lines of business of Enovation Controls, LLC, an Oklahoma-based and privately held provider of electronic control, display and instrumentation solutions, were acquired by Sun Hydraulics Corporation (NASDAQ: SNHY). Enovation Controls is a leading global provider of sophisticated digital control systems for gaseous fuel engines and engine-driven equipment focused on the vehicle and energy markets. The acquisition by Sun Hydraulics provides a platform to support Enovation Controls' continued growth while providing diversification opportunities. View Case Study
About Founders Investment Banking, LLC
Founders Investment Banking (Founders) is a merger, acquisition & strategic advisory firm serving middle-market companies. Founders' focus is on oil and gas, SaaS/software, industrials, internet, digital media and industrial technology companies located nationwide, as well as companies based in the Southeast across a variety of industries. Founders' skilled professionals, proven expertise and process-based solutions help companies access growth capital, make acquisitions, and/or prepare for and execute liquidity events to achieve specific financial goals. In order to provide securities-related services discussed herein, certain principals of Founders are licensed with M & A Securities Group, Inc. or Founders M&A Advisory, LLC, both members of member FINRA & SiPC. M&A Securities Group and Founders are unaffiliated entities. Founders M&A Advisory is a wholly-owned subsidiary of Founders. For more information, visit www.foundersib.com.