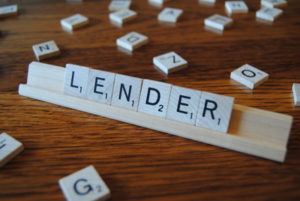 Middle market companies typically go through cycles that require business owners to make decisions involving capital structure.  These decisions can vary:  1) a desire to restructure a high debt service burden holding the company back 2) the opportunity to make needed investments to pursue growth opportunities or 3) buy out partners, to name a few.  The first natural option is to approach your existing bank because you have a relationship and the capital is relatively inexpensive.  But in cyclical industries, companies often find that the existing banks are not currently lending in their industry.  The good news is other options are available.
Common Reasons a Bank Denies Credit
Macroeconomic
Industry concerns (cyclical)
Not enough collateral
Tripped loan covenants
Change in bank strategy
Recent operating losses even if performance is trending upward
They don't understand your business
Non-Bank Private Debt
The private debt market has grown in recognition as an alternative source of debt capital for businesses globally in recent years. Increased regulatory burdens have affected traditional bank lending practices in the aftermath of the global financial crisis, building opportunities for non-bank lenders to step into larger roles. Due to this, non-bank financing alternatives have become a prevalent source of capital for many private, middle market companies, but these options have historically been limited to professional investors as they are typically more expensive and harder to source than the usual bank financing. These lenders are not retail branded and do not have multiple offices or extensive marketing.  So, it's not surprising that many companies do not know who these funding sources are, where to find them or what types of capital they provide.  It is also challenging for business owners to have a relative understanding of the cost of this capital since they typically do not have a historical reference point. Here are some types of non-bank providers for middle market companies:
Credit Focused Private Equity Firms
Business Development Companies (BDCs)
Small Business Investment Corporations (SBICs)
Mezzanine Funds
Credit Opportunity Funds
If you aren't an expert in capital sourcing and don't aspire to be one, seeking help from an investment banker that specializes in raising capital will save you time, money and help you identify whether the funding source is a good fit given your objectives.
Recent Case Study
The Principals of Founders Investment Banking recently served as exclusive financial advisor to Circle 8 Crane Services in its recapitalization by Trive Capital, a Dallas-based private investment firm. Circle 8 is a leading provider of operated and maintained crane lifting services to the oil and gas, commercial, and industrial markets in the United States, and was founded by brothers, Phillip and Allen Bryson in 2007.
The Bryson brothers approached Founders Investment Banking in the summer of 2016 in search of advisory services that would enable them to restructure their capital structure to reduce their debt service so that they could begin reinvesting the increased cash flow into the business. The Company had begun trending up again after a significant reduction in oilfield activity, but the debt principal service burden was too aggressive, and the Bryson brothers had a desire to refinance their terms.
Founders Investment Banking performed a thorough assessment of the Company, prepared marketing materials, and created a detailed financial model in order to convey the necessary information to the private debt market. Additionally, Founders sourced investors that would not only provide a solution but also would be a cultural fit as this investor will likely remain a key partner in the business for the foreseeable future.  There are many investors/solutions in the market that will make promises that they can't deliver on, and Founders made sure to perform detailed diligence of the groups to vet these solutions. In the end, Founders helped Circle 8 source and select the right partner to refinance their debt and support the health and growth of the Company going forward.
Circle 8 Crane Service Press Release
About Founders Investment Banking, LLC
Founders Investment Banking (Founders) is a merger, acquisition & strategic advisory firm serving middle-market companies. Founders' focus is on oil and gas, SaaS/software, industrials, internet, digital media and industrial technology companies located nationwide, as well as companies based in the Southeast across a variety of industries. Founders' skilled professionals, proven expertise and process-based solutions help companies access growth capital, make acquisitions, and/or prepare for and execute liquidity events to achieve specific financial goals. In order to provide securities-related services discussed herein, certain principals of Founders are licensed with M & A Securities Group, Inc. or Founders M&A Advisory, LLC, both members of member FINRA & SiPC. M&A Securities Group and Founders are unaffiliated entities. Founders M&A Advisory is a wholly-owned subsidiary of Founders. For more information, visit www.foundersib.com.