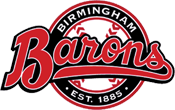 It's a Founders tradition to welcome new Analysts and Summer Analysts with a night of baseball in the 'Ham. This year, the day started out gloomy with storm clouds up above, but the evening turned out to be perfect for a night of baseball in the South – the temperature was nice and there was a gentle breeze blowing through Regions Field. After the afternoon rain showers rolled out, the sun began to go down creating a beautiful summer sunset over the Birmingham skyline and the Founders team gathered for a night of family fun and fellowship while enjoying America's favorite pastime. It was the second game in the middle of a five-game set against the Jackson Generals. The Baron's shut out the Generals for six innings, before allowing two runs in the top of the 7th. The Baron's answered in the bottom of the 8th with one run, and unfortunately they weren't able to score any more to secure a win.
[Best_Wordpress_Gallery id="17″ gal_title="2017 Family Barons Night"]
About Founders Investment Banking
Founders Investment Banking (Founders) is a merger, acquisition & strategic advisory firm serving middle-market companies. Founders' focus is on oil and gas, SaaS/software, industrials, internet, digital media and industrial technology companies located nationwide, as well as companies based in the Southeast across a variety of industries. Founders' skilled professionals, proven expertise and process-based solutions help companies access growth capital, make acquisitions, and/or prepare for and execute liquidity events to achieve specific financial goals. In order to provide securities-related services discussed herein, certain principals of Founders are licensed with M & A Securities Group, Inc. or Founders M&A Advisory, LLC, both members of member FINRA & SiPC. M&A Securities Group and Founders are unaffiliated entities. Founders M&A Advisory is a wholly-owned subsidiary of Founders. For more information, visit www.foundersib.com.