Highlights From The Asembia Specialty Pharmacy Conference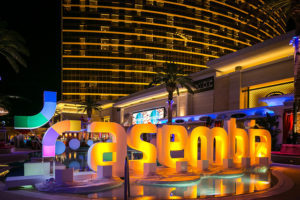 Founders recently headed to Las Vegas for the Asembia Specialty Pharmacy Conference. While there, we had the opportunity to meet with specialty pharmacy owners, CEOs, and operators, and share our insight regarding recent developments in the industry and on the current and expected M&A landscape for specialty pharmacies. The conference was capped off as we hosted many specialty pharmacy owners for a great valuation roundtable at the Capital Grille.
Despite the always present uncertainty about healthcare regulations policy, the specialty pharmacy industry is one that has seen and will continue to see impressive growth due to the strong pipeline that pharma manufacturers have for specialty drugs. With over 700 specialty products currently in development, IMS expects there to be 31 specialty drugs approved in 2017, compared to just 5 traditional ones.
A few key themes continued to emerge in the industry, which we will keep our pulse on and highlight below:
Margin Pressure Continues – Operating specialty pharmacies continue to battle assaults on their gross margins from multiple angles. Federal and state governments continue to put pressure on the cost of medications and many legislators have targeted drug price regulation as a core component of their platforms. Similarly, payors continue to squeeze margin and have both modified formularies and reimbursement rates in effort to improve their profitability, at the expense of the operating specialty pharmacy.  Pharmacy Benefit Managers (PBMs) are also looking to carve out more of the margin for themselves, creating an environment where limited distribution drugs are becoming an increasingly important offering due to their slightly higher margins and the ability to buoy these shrinking margins, at least temporarily.
Value and Importance of Data – No longer can pharmacies solely rely on distribution for success. Access to patients/physicians and specialty drugs is the base for any strong specialty pharmacy operation, but manufacturers and payors are placing increased importance on both value-added services and data reporting. The ability to provide data that can be analyzed and utilized is progressively becoming a differentiator for operating specialty pharmacies.
Continued Entry of Retail Pharmacies – Large scale retail pharmacies such as CVS, Walgreens, and even Walmart are continuing to move into the specialty space. Historical barriers to entry like inventory carry cost and distribution ability are falling, and these large players are leveraging their size to establish strong footprints in specialty. Because of this increased competition, we're seeing even more margin pressure. While they are seeking to be "one-stop shops" for all prescriptions, both traditional and retail, they often lack the ability to compete on value added services due to their size, and operating specialty pharmacies must continue to differentiate based upon this.
If we were unable to meet you in Las Vegas or host you at our dinner, we'd love to share our insight on the market and learn more about your specialty pharmacy. It continues to be an area where there is significant M&A activity and interest, and we would be happy to help you understand your options. For more detail and to set up a call, please reach out to any of the team members who attended the Asembia conference:
About Founders Investment Banking
Founders Investment Banking (Founders) is a merger, acquisition & strategic advisory firm serving middle-market companies. Founders' focus is on oil and gas, SaaS/software, industrials, internet, digital media and industrial technology companies located nationwide, as well as companies based in the Southeast across a variety of industries. Founders' skilled professionals, proven expertise and process-based solutions help companies access growth capital, make acquisitions, and/or prepare for and execute liquidity events to achieve specific financial goals. In order to provide securities-related services discussed herein, certain principals of Founders are licensed with M & A Securities Group, Inc. or Founders M&A Advisory, LLC, both members of member FINRA & SiPC. M&A Securities Group and Founders are unaffiliated entities. Founders M&A Advisory is a wholly-owned subsidiary of Founders. For more information, visit www.foundersib.com.