Five Things to Consider When Selecting an M&A Advisor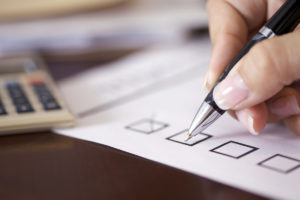 By: Zane Tarence
There is a lot to consider when deciding to pursue a merger or acquisition. Anyone considering a transaction should be consulting with, and ultimately engaging with an M&A advisor.  When choosing an M&A advisor there are at least five things to consider:
Trust
This is the foundation of relationships, and the relationship with your advisor shouldn't be any different. Whether you are pursuing a sale or purchase, it is likely to be a once and a lifetime process, so you want to ensure you trust who is guiding you through the process.
Experience
Experience is of course key. The M&A advisor you work with is there to create value with a competitive process, and it is best if the advisor has expertise in your industry.  An industry expert will better understand the key drivers of your business, the market dynamics and the potential buyers.  Be sure to inquire about their deal experience to learn more about how many deals they have closed and what experience they have in your industry and with businesses similar in size.
Process
Understanding the process and how its run is also important.  The process takes a lot of discipline and you don't want your advisor cutting corners. Great advisors don't skip steps and are diligent about representing your company well and working hard throughout the entire process.
Team
You'll also want to understand what the team looks like – their experience and backgrounds.  Make sure you know who will be working on your deal and get commitments to that effect.  Running the process requires a focused team of professionals, so you need to know that your deal is getting the time and attention it deserves.
Fee
Price is always a consideration, but you should look at this in the context of the service you are being provided and the value being created by the process.  You want to make sure the advisor is properly aligned with the result you desire. Reputable M&A advisors make the vast majority of their fee after you've succeeded in an acceptable transaction.
Many M&A advisors take a transactional approach to their engagements.  While it is a transaction, we at Founders believe it is extremely important for the M&A advisor to have a relational approach.  This involves really understanding the goals and objectives of the client by getting to know their company and listening to their personal desires. Not all advisors operate this way, so be diligent while interviewing M&A advisors to ensure a great fit for you and your business objectives.

About Founders Investment Banking
Founders Investment Banking (Founders) is a merger, acquisition & strategic advisory firm serving middle-market companies. Founders' focus is on oil and gas, SaaS/software, industrials, internet, healthcare, digital media and industrial technology companies located nationwide, as well as companies based in the Southeast across a variety of industries. Founders' skilled professionals, proven expertise and process-based solutions help companies access growth capital, make acquisitions, and/or prepare for and execute liquidity events to achieve specific financial goals. In order to provide securities-related services discussed herein, certain principals of Founders are licensed with M & A Securities Group, Inc. or Founders M&A Advisory, LLC, both members of member FINRA & SiPC. M&A Securities Group and Founders are unaffiliated entities. Founders M&A Advisory is a wholly-owned subsidiary of Founders. For more information, visit www.foundersib.com.