Founders Advises on Six Transactions in Third Quarter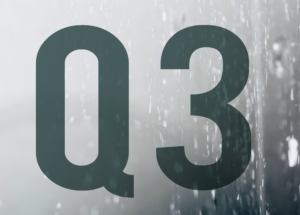 Founders advised six clients on transactions that closed in the third quarter, bringing the total to 14 deals closed so far this year. "Our team is extremely pleased with the outcomes achieved for our clients," remarked Duane Donner, managing partner of Founders. "It's rewarding to see the tangible value created in the transactions, and we've been blessed to work with remarkable business owners."
Highlights of the transactions are listed below. In some of the transactions, due to competitive sensitivities, the acquirers have requested that some or all of the parties and/or terms of the transactions remain confidential.
A precision manufacturing company with private financial backing acquired a rapidly growing distributor of professional equipment. Following a nationwide search for proprietary acquisition opportunities, our client consummated a transaction yielding $2.0 MM in new annual profit contribution. The investment yielded significantly increased market share, diversification of revenues, and key strategic advantages over competitors.
MoneyUnder30, a leading personal finance website geared toward ambitious and highly engaged young adults, has been acquired by XLMedia PLC (AIM: XLM), a market-leading provider of digital marketing services with operations in over 20 countries. The acquisition of MoneyUnder30 is firmly in line with XLMedia's strategy to expand geographically in North America and to expand its footprint in the financial services sector.
Ion Interactive, an interactive content creation platform, has been acquired by ScribbleLive, the leading SaaS-based content experience platform. Ion Interactive is an enterprise SaaS platform that empowers modern marketers to produce data-driven interactive content at scale and without code. As part of ScribbleLive's content experience platform, ion interactive gives marketers and content-focused teams new capabilities and opportunities to manage interactive experiences.
LiveText, a provider of assessment software solutions for higher education, has been acquired by Taskstream-Tk20. LiveText is one of the pioneers of learning engagement technologies and assessment innovations for higher education. Taskstream-Tk20 and LiveText will be the market leader in learning engagement and assessment management solutions to help colleges and universities measure, analyze and report learning data to improve student and institutional outcomes.
A leading platform of niche review websites was acquired by a vertically focused digital media platform.
A leading distributor of fuel and lubricants has been acquired by a strategic buyer.
About Founders Investment Banking
Founders Investment Banking (Founders) is a merger, acquisition & strategic advisory firm serving middle-market companies. Founders' focus is on oil and gas, SaaS/software, industrials, internet, healthcare, digital media and industrial technology companies located nationwide, as well as companies based in the Southeast across a variety of industries. Founders' skilled professionals, proven expertise and process-based solutions help companies access growth capital, make acquisitions, and/or prepare for and execute liquidity events to achieve specific financial goals. In order to provide securities-related services discussed herein, certain principals of Founders are licensed with M & A Securities Group, Inc. or Founders M&A Advisory, LLC, both members of member FINRA & SiPC. M&A Securities Group and Founders are unaffiliated entities. Founders M&A Advisory is a wholly-owned subsidiary of Founders Investment Banking, LLC.  For more information, visit www.foundersib.com.