Founders Hosts Annual SaaS and Internet Summit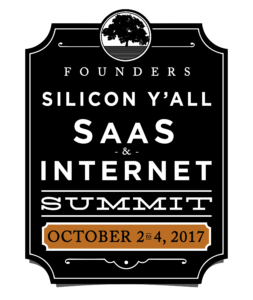 Founders held its 5th annual SaaS and Internet Summit earlier this week at Chateau Elan Winery & Resort outside of Atlanta, Georgia.  The Founders team hosted more than 60 CEOs and leaders of top SaaS and Internet companies, 11 technology-focused private equity and venture capital groups, and several strategic buyers with extensive M&A experience to share best practices and engage in discussions about growth, value and current industry trends.
The content was highly crowdsourced and enabled participants to hear from both seasoned technology CEOs as well as investors who represent hundreds of SaaS and Internet portfolio companies.  Some of the topics covered during the two days included reflections on bringing in a private equity partner, key operating metrics that drive enterprise value, lessons from scaling a growing company, how emerging tech companies can leverage China, and emerging debt options for technology businesses.
Participants also enjoyed authentic Southern hospitality and cuisine in the heart of the Deep South.  Chateau Elan provided attendees a luxury getaway where they could relax at its full service European spa, golf on a championship course, indulge at its award-winning winery, test their clay-shooting skills, and roll up their sleeves for a cooking lesson in the Viking Culinary Studio kitchen.
Founders' team looks forward to the 6th Annual SaaS and Internet Summit in 2018 and again hosting innovative leaders and investors in the technology space.  For more information on the event, and to express interest in attending the event in 2018, please visit SiliconY'all.org.
About Founders Investment Banking
Founders Investment Banking (Founders) is a merger, acquisition & strategic advisory firm serving middle-market companies. Founders' focus is on oil and gas, SaaS/software, industrials, internet, healthcare, digital media and industrial technology companies located nationwide, as well as companies based in the Southeast across a variety of industries. Founders' skilled professionals, proven expertise and process-based solutions help companies access growth capital, make acquisitions, and/or prepare for and execute liquidity events to achieve specific financial goals. In order to provide securities-related services discussed herein, certain principals of Founders are licensed with M & A Securities Group, Inc. or Founders M&A Advisory, LLC, both members of member FINRA & SiPC. M&A Securities Group and Founders are unaffiliated entities. Founders M&A Advisory is a wholly-owned subsidiary of Founders Investment Banking, LLC. For more information, visit www.foundersib.com.