Founders Sponsors John Maxwell Live 2017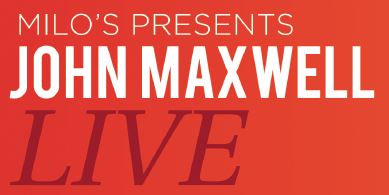 The Founders team enjoyed attending and hosting friends of the firm at John Maxwell Live 2017 at the Church of the Highlands Grants Mill Campus. Over 2000 business owners and community leaders attended the event where Maxwell shared content from his new book, "No Limits" Blow the Cap Off Your Capacity. Founders was a Level 5 Leader Sponsor of the event; all event proceeds go to benefit Highlands College expansion, scholarships, and endowments.
Highlands College provides students with world-class academics and the opportunity for hands-on ministry training in a healthy environment where learning, mentoring, relationships, and spiritual growth are top priorities. By incorporating academics, ministry training, character development, and spiritual formation within a culture of excellence, Highlands College equips students to serve in ministry and marketplace leadership.
[Best_Wordpress_Gallery id="22″ gal_title="JML 2017″]
About Founders Advisors
Founders Advisors (Founders) is a merger, acquisition & strategic advisory firm serving middle-market companies. Founders' focus is on oil and gas, SaaS/software, industrials, internet, healthcare, digital media and industrial technology companies located nationwide, as well as companies based in the Southeast across a variety of industries. Founders' skilled professionals, proven expertise and process-based solutions help companies access growth capital, make acquisitions, and/or prepare for and execute liquidity events to achieve specific financial goals. In order to provide securities-related services discussed herein, certain principals of Founders are licensed with M&A Securities Group, Inc. or Founders M&A Advisory, LLC, both members of member FINRA & SiPC. M&A Securities Group and Founders are unaffiliated entities. Founders MA Advisory is a wholly-owned subsidiary of Founders Advisors, LLC. Neither Founders M&A Advisory nor Founders Advisors, LLC provide investment advice. For more information, visit www.foundersib.com