The Evolving Impact of Amazon on Healthcare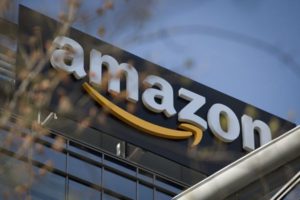 By: Michael White
Another piece to the puzzle relating to Amazon's plans for the healthcare space fell into place today with the announcement that Amazon was acquiring an online pharmacy, PillPack, for ~$1 billion. The online pharmacy sorts prescriptions by dosage and ships the medications to consumers that are managing multiple prescriptions. The acquisition of PillPack, with revenues of ~$100 million, has caused an immediate reaction across a broad section of healthcare with Walgreens and CVS trading off ~8-9% and Cardinal, McKesson and AmerisourceBergen all losing ~5-7% of their value on the day.
This news follows announcements in April that Amazon was no longer interested in supplying pharmaceuticals to the hospital sector and instead would focus its efforts on medical supplies. PillPack, which has mail-order pharmacy licenses in all 50 states, could enable Amazon to expand quickly into the broader mail-order pharmacy business. Less than 15% of prescriptions are filled through mail order pharmacies which may limit some of the impact of the acquisition by Amazon. At the same time, traditional brick and mortar pharmacy retailers have been moving to insulate themselves from potential dislocations associated with Amazon's entry into the space. CVS announced the $69 billion acquisition of Aetna in December 2017 and Walgreens was rumored to be interested in purchasing the remaining 74% of AmerisourceBergen that it does not already own.
The CVS/Aetna deal can be viewed as a direct response to proactively defend and insulate physical locations and protect against online encroachment. CVS is likely to begin expanding the level of customer care provided by its Minute Clinics and create traffic from Aetna's 22 million members. CVS currently has 1,100 Minute Clinics compared to Walgreens' 400 similar centers. Walgreens also announced a partnership with LabCorp in June 2017 to develop and operate patient service centers and further expand the number of services being offered in the pharmacy space.
As the impact of Amazon on healthcare continues to evolve, please reach out to our team to discuss potential implications for your business or sector.
About Founders
Founders Advisors (Founders) is a merger, acquisition and strategic advisory firm serving lower-middle-market companies. Founders' focus is on nationwide energy, industrial, SaaS/software, internet, industrial technology, healthcare, digital media, consumer, and value-added distribution companies as well as companies based in the Southeast across a variety of industries. Founders' skilled professionals, proven expertise, and process-based solutions help companies access growth capital, make acquisitions, and/or prepare for and execute liquidity events to achieve specific financial goals. In order to provide securities-related services discussed herein, certain principals of Founders are licensed with M&A Securities Group, Inc. or Founders M&A Advisory, LLC, both members FINRA & SiPC. M&A Securities Group and Founders are unaffiliated entities. Founders M&A Advisory is a wholly owned subsidiary of Founders. For more information, visit www.foundersib.com.