Founders Industrial Technology Industry Update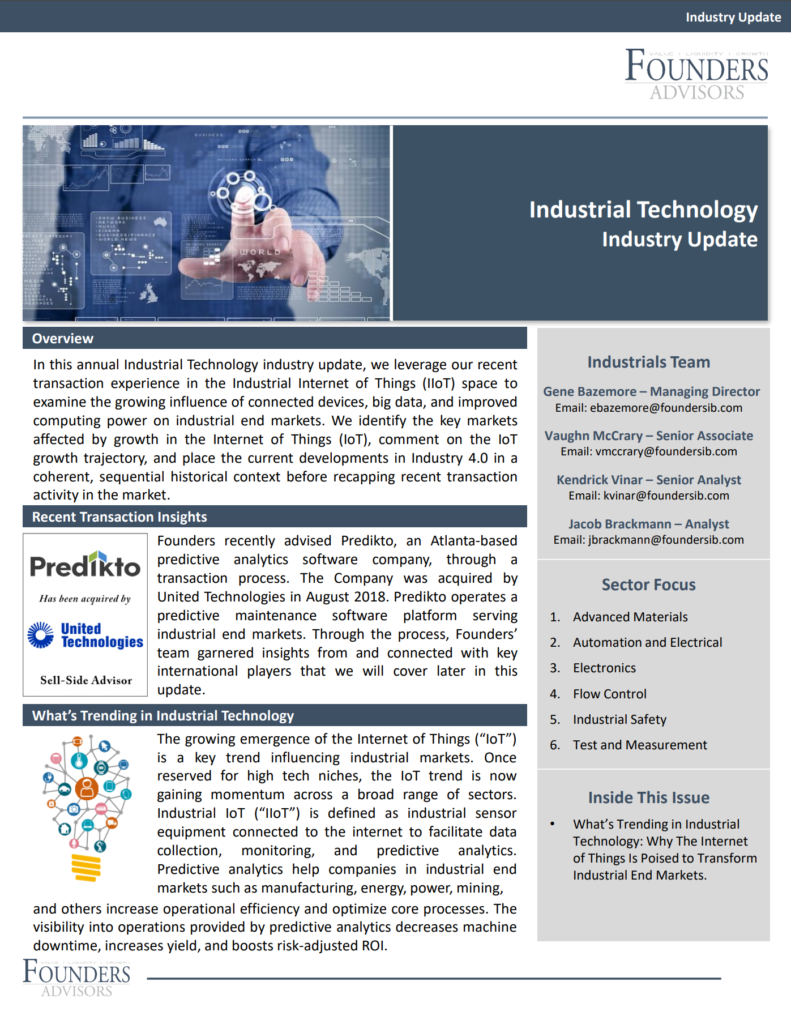 In this edition of Founders' Industrial Technology Update, we focus our attention on the Industrial Internet of Things (IIoT) space to examine the growing influence of connected devices, big data, and improved computing power on industrial end markets.
We identify the key markets affected by growth in the Internet of Things (IoT), comment on the IoT growth trajectory, and place the current developments in Industry 4.0 in a coherent, sequential historical context before recapping recent transaction activity in the market.
Check out our annual Founders' Industrial Technology Update.