Founders Advises T-H Marine in its Recapitalization by Valesco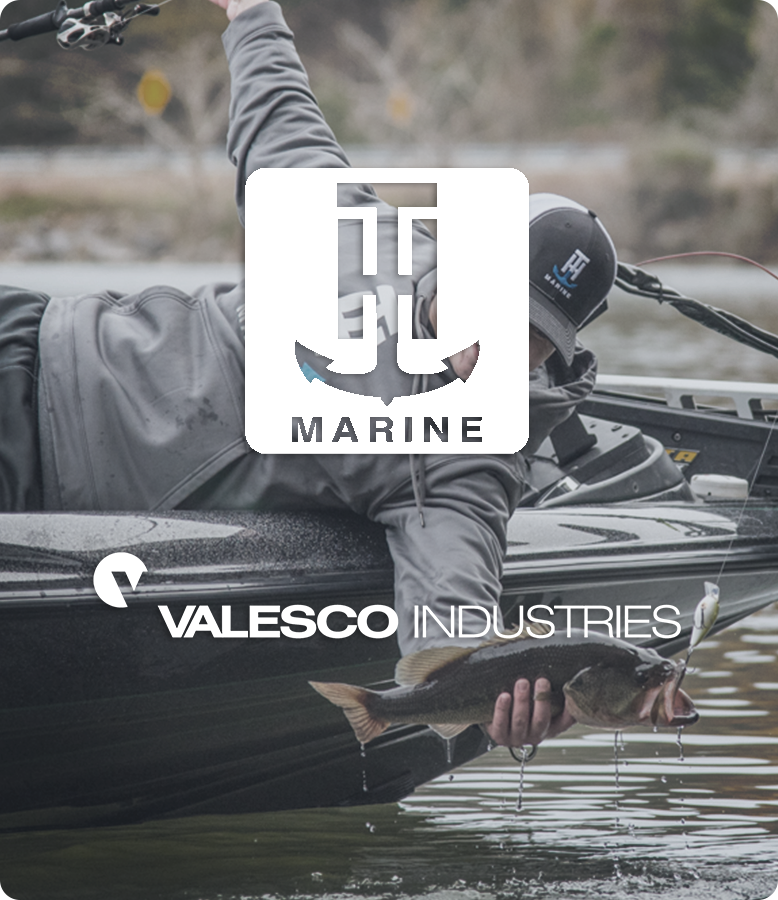 BIRMINGHAM, Ala. (May 28, 2019) – Founders Advisors ("Founders") is pleased to announce that certain principals of Founders Advisors served T-H Marine Supplies, Inc. ("T-H Marine") in its recapitalization by Valesco. Valesco's majority recap of TH Marine closed on April 30, 2019.
T-H Marine, founded in 1975 and headquartered in Huntsville, AL, is a leader in the recreational marine, boating, and fishing accessories market. T-H Marine provides parts to virtually every recreational boat platform produced in the United States – including bass boats, offshore fishing boats, pontoon boats, ski boats and runabouts. The Company operates in two primary sales channels: OEM (Original Equipment Manufacturer) and Aftermarket (distributors, e-commerce, big box and specialty retail, direct sales and dealers). Since its founding, T-H Marine has become a recognized brand in its industry with over 20 brands and 48 patents. Valesco's investment supports a recapitalization of the existing ownership group and will support the continued growth of T-H Marine's successful legacy business. As a Tier 1 supplier in the industry, T-H Marine is well positioned to continue its successful growth strategy.
Jeff Huntley Sr. bought his father's business in 1994 and has set out to build an industry leading platform in the marine accessories market. Jeff is excited about future of the business, stating "Our third-generation business continues to experience strong growth, and we believe Valesco's expertise and capital can help us further accelerate that growth and strengthen our fundamentals. We love their philosophy of Commitment Beyond Capital and empowerment of management teams. They truly get it, fit with our culture and will a great partner for us." Jeff will remain as CEO and will lead the company alongside his son, Jeff Huntley Jr. (VP of Operations) and Greg Buie (VP of Sales).
"I am pleased that we have been able to complete this partnership," said Jeff. "Founders' knowledge and experience were crucial in helping us to source and select the right partner for T-H Marine. The team did an outstanding job understanding and relaying our value proposition to the market, negotiating the deal, leading us throughout the process, and getting the transaction closed," he added.
Duane Donner, Managing Partner at Founders, said "It has been a delightful experience for our team at Founders to work with Jeff and his management team prior to and during the recapitalization of the Company. We are grateful to have been able to serve on this transaction, and we look forward to seeing the future success of T-H Marine in its combination with Valesco. This is another great example of the type of solid growth partnership we like to put together."
About Founders Advisors, LLC
Founders is a merger, acquisition, & strategic advisory firm serving middle-market companies. Founders' focuses on helping Founder based companies across consumer products, oil and gas, SaaS/software, industrials, internet, healthcare, digital media and industrial technology companies located nationwide, as well as companies based in the Southeast across a variety of industries. Founders' skilled professionals, proven expertise and process-based solutions help companies access growth capital, make acquisitions, and/or prepare for and execute liquidity events to achieve specific financial goals. In order to provide securities-related services discussed herein, certain principals of Founders are licensed with M & A Securities Group, Inc. or Founders M&A Advisory, LLC, both members of member FINRA & SiPC. M&A Securities Group and Founders are unaffiliated entities. Founders M&A Advisory is a wholly-owned subsidiary of Founders. For more information, please visit www.foundersib.com.
About Valesco
Valesco is a Dallas, Texas based private equity firm that focuses on making control and non-control investments in select growth-oriented small- and lower- middle-market businesses engaged in manufacturing, distribution and business-to-business services. Valesco specializes in partnering with a company's management team to support its growth objectives. As long-term industry veterans, the principals have capitalized and built numerous successful businesses, serving those companies in varying roles as investors, managers, advisors and directors.