Frank Dixon Inducted into Founders Bullpen Hall of Fame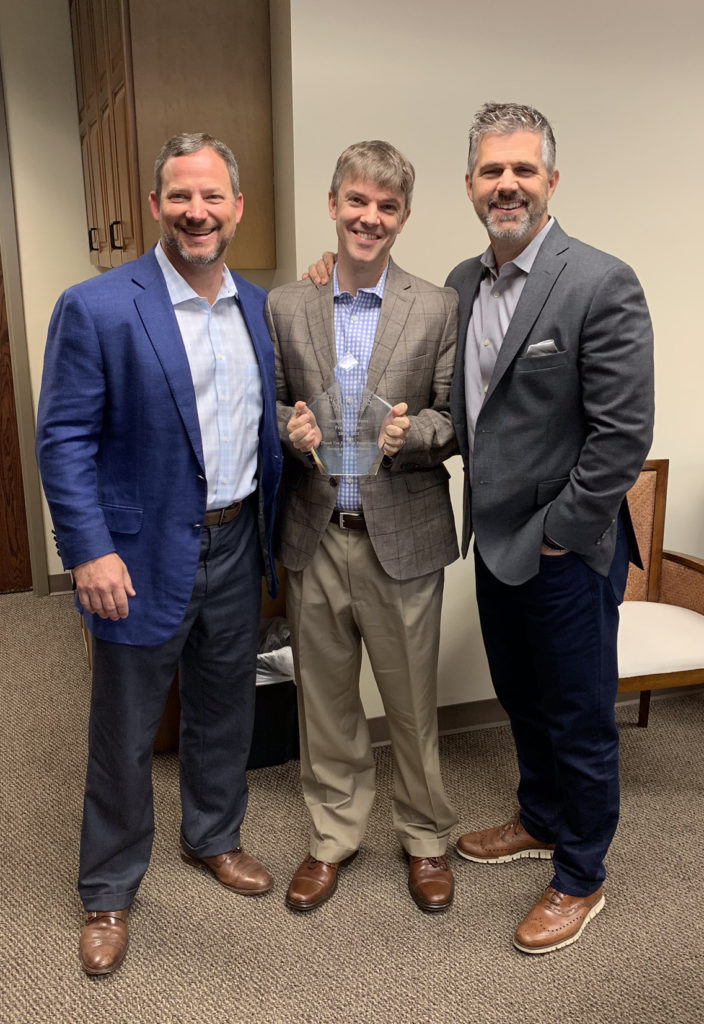 Each year, Founders recognizes bullpen alumni who had an instrumental impact on the development and success of the firm. This annual tradition coincides with the firm's anniversary, advisory board meeting, and its Annual Crawfish Boil, an event used to show appreciation of past and present employees, clients, and friends of Founders. "It truly is an honor to recognize the contributions of key employees by inducting them into the Bullpen Hall of Fame. As a firm, we know that the past efforts of our alumni and longtime team members have greatly contributed to our current success," said Duane Donner, Founders Advisors Managing Partner.
This year Frank Dixon was recognized and inducted into the Founders Bullpen Hall of Fame for being influential in Founders' beginnings. Frank, one of the first Founders employees, was integral in the foundation and growth of Founders. Frank was hired by Duane Donner as an intern in 2006 and was brought on as a full-time analyst shortly thereafter. During his six years at Founders, Frank grew with the firm and became vice president, where he worked on sell-side acquisitions, recapitalizations, and growth financings.
"We are thankful for Frank's contributions to Founders; he was instrumental in establishing our best practice systems and processes. He embodies the values of our firm, and traces of his attention to detail and client service remains to this day," said Zane Tarence, Managing Director at Founders Advisors.
After his time at Founders, Frank founded DepositAccounts.com, the largest and most comprehensive online publication in the United States dedicated to providing bank deposit account information for consumers. It covers all 11,500+ federally insured banks and credit unions and utilizes its patented technology to daily track and update more than 270,000 consumer deposit rates. Frank recently had a successful exit from the company when it was purchased by LendingTree.com. He is a graduate from Vanderbilt University. Frank still lives in Birmingham with his wife Brandi and their six children.