Key Trends in Material Handling
By: Kendrick Vinar
Recent Growth Expected to Continue Over the Long-Term
Material handling is a broad sector that underpins much of the manufacturing industry. As seen in the chart below, the material handling sector is projecting continued growth with an estimated CAGR of 5.5% over the forecast period. Growth in automation is a key driving force in the space. The robotic-enabled equipment subsector is projected to grow at an 8% CAGR over the same period.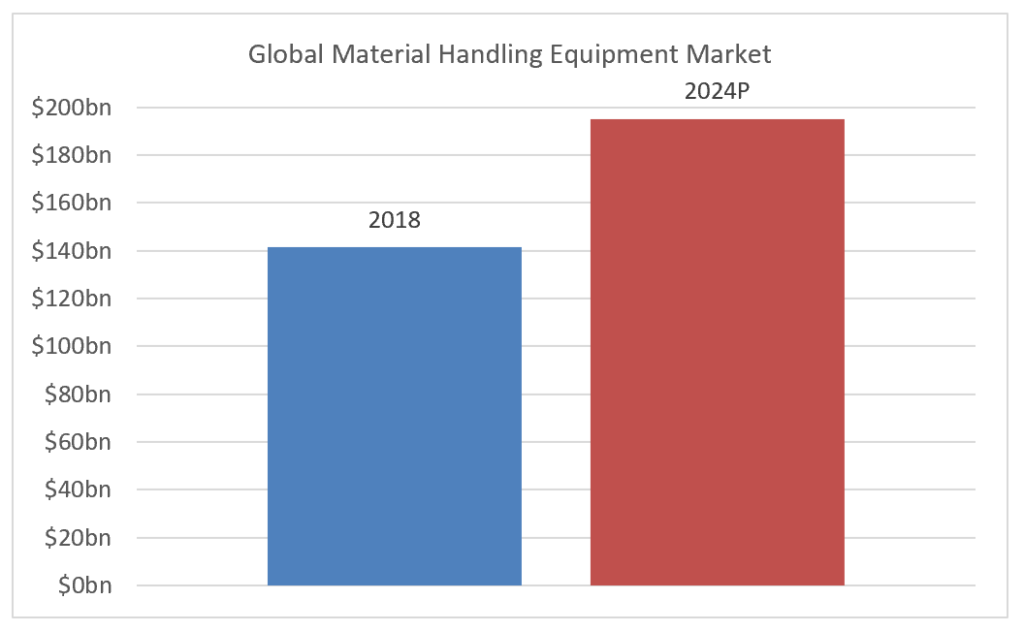 Supply Chain Advancements
Material handling solutions are growing in sophistication in tandem with advances in IoT, RFID, and AI. These technologies are growing in popularity as their ability to directly enhance productivity is increased. The recent increase in supply chain complexity has been matched by a growing number of solutions through 3rd party logistics providers (3PL). These service providers are integrating new technologies to provide real-time systems, enhancing visibility throughout the supply chain.
Other Trends
Automated material handling solutions are widely hailed as an answer to the difficulty of retaining and recruiting employees, as well as deal with rising labor costs. These trends are playing out across the globe but especially in countries such as China and India which are undergoing significant advances in manufacturing. As these markets mature, they are seeking additional ways to increase manufacturing output and efficiency, largely turning to automated material handling solutions
Material Handling Equipment Market Overview
The graphic below provides an overview to the different product categories and end markets served by the material handling industry. As seen below, material handling covers a broad grouping of products pertaining to the transport of a wide range materials. These services are utilized across a wide variety of end markets.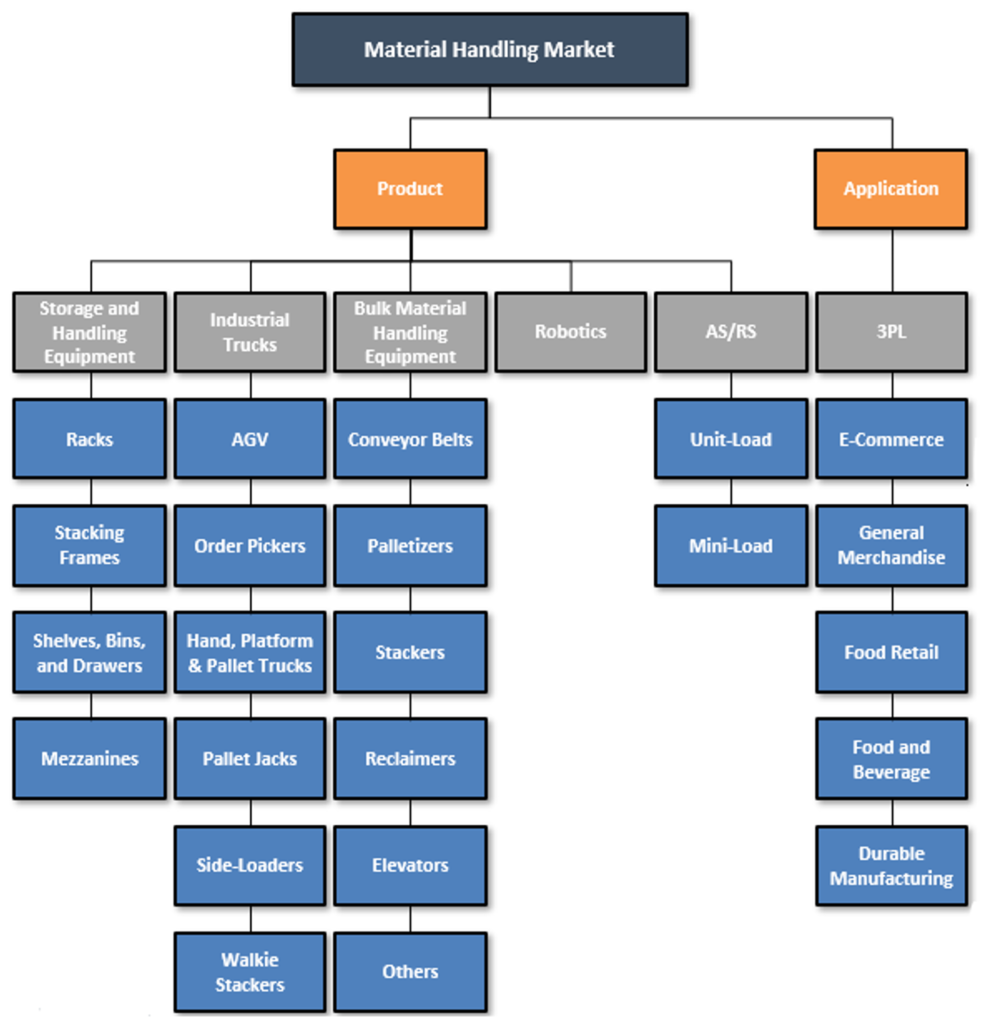 Check out our Industrials Market Update where we highlight key players in the industry, as well as list several of the largest Q2 2019 transactions in the industrials M&A landscape.