Founders Industrial Technology Update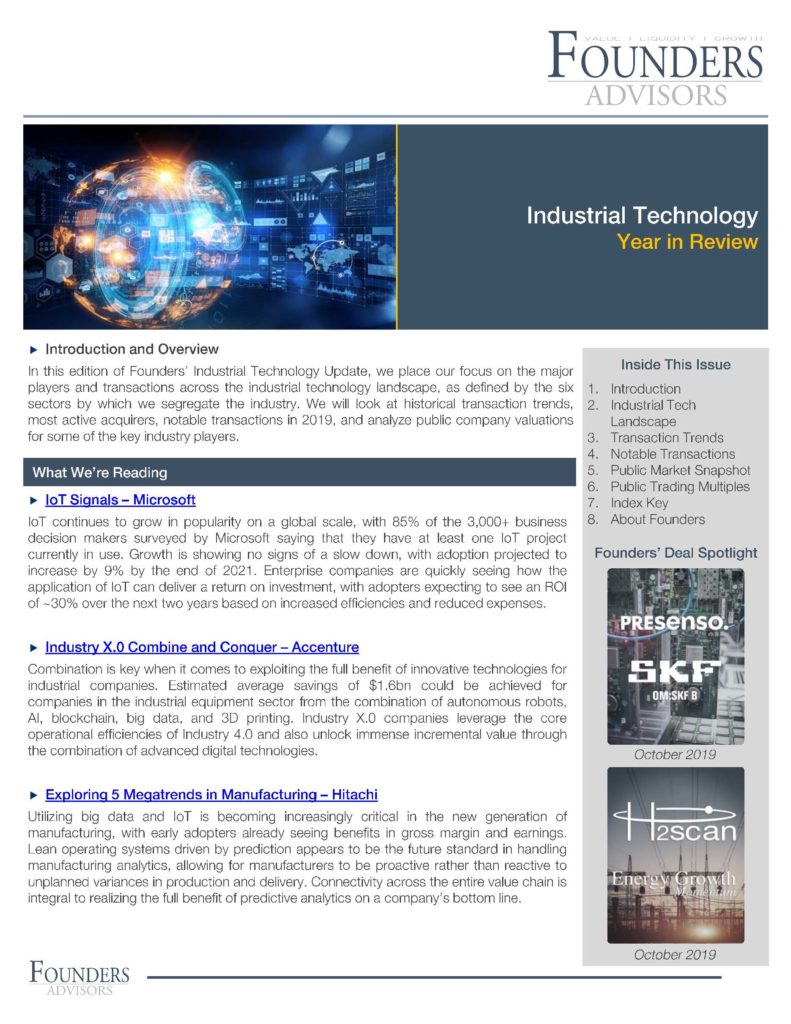 In this edition of Founders' Industrial Technology Update, we place our focus on the major players and transactions across the industrial technology landscape, as defined by the six sectors by which we segregate the industry. We will look at historical transaction trends, most active acquirers, notable transactions in 2019, and analyze public company valuations for some of the key industry players.
Follow the link to read the newsletter – Founders' Industrials Technology Update – 2019 Year In Review.​​​​​​​
With over a decade of advising clients at Founders, we stay focused on the market so you can stay focused on your business.