Kimberly Boackle Receives 10 Year Service Award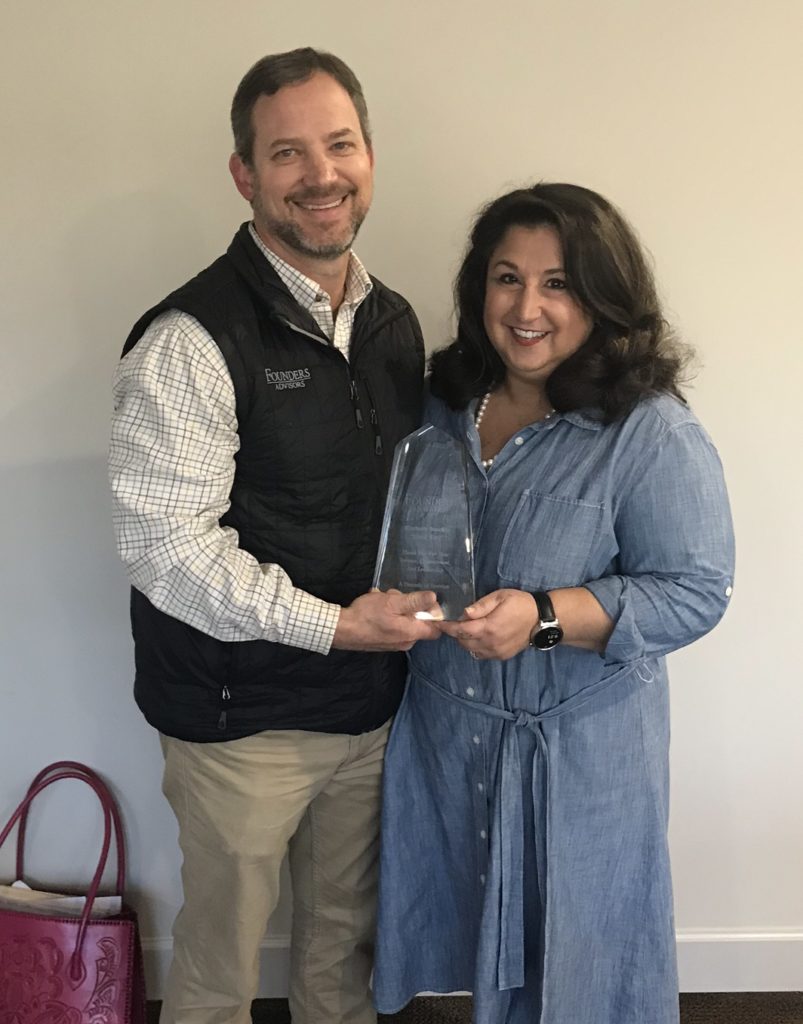 If you have ever stepped into the Founders office, chances are you've heard a big, loud, Northeastern laugh coming from somewhere down our hall. For the past 10 years, our Controller and COM, Kimberly Boackle, has been at the forefront of countless projects that have helped shape our firm into what it is today – always in her uniform of high heels and pearls.
This year, 2020, Kimberly was presented with the Founders 10 Year Service Award in honor of her unwavering dedication and commitment to not only the advancement of the firm, but also its team members. If you know Kimberly, you know she cares – about the firm, about the work, about the people.
She is one of the true cornerstones of our operation and we are so thankful for her service.
Congratulations, Kimberly!