Vaughn McCrary Inducted into Founders Advisors Bullpen Hall of Fame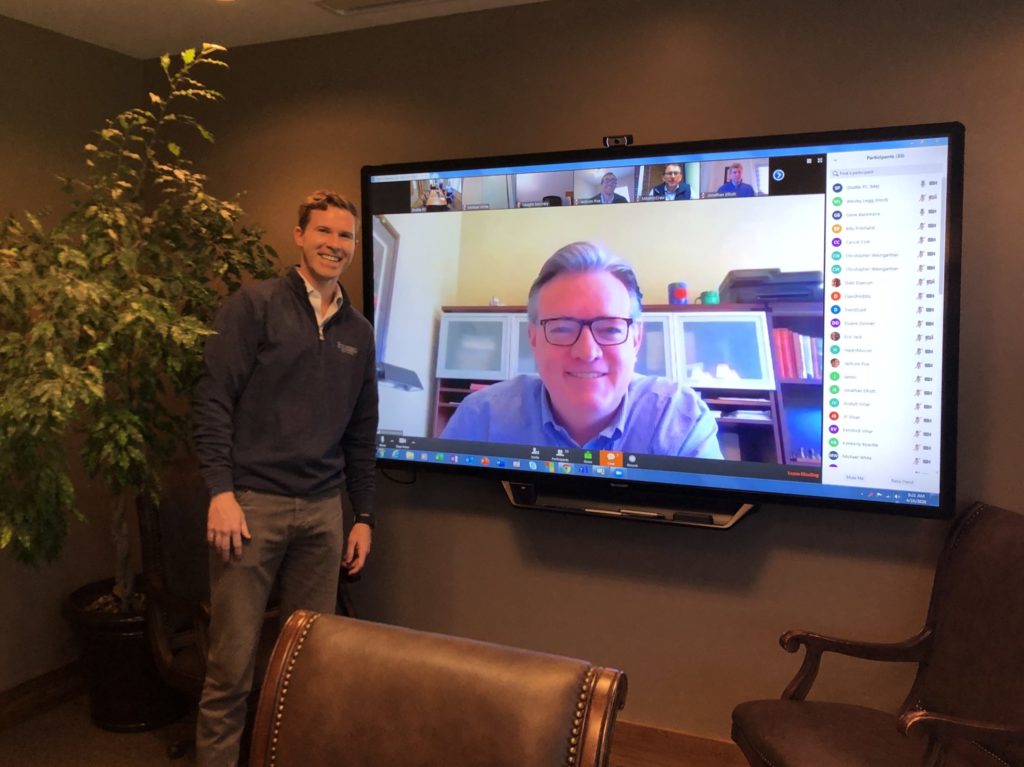 At Founders we love to celebrate the milestones and achievements of our team members, and none more so than the recipient of our annual Bullpen Hall of Fame award. In April, coinciding with the firm's anniversary and annual crawfish boil, Founders selects a bullpen alum to recognize for their outstanding contributions to our firm. The recipient of this award exemplifies the fundamental beliefs of our organization in every aspect of their life – not just business.  

This year's inductee, Vaughn McCrary, has played an integral role in the development and success of our firm since his start with Founders in 2015.
The induction ceremony was a little different this year. Since most of the team is currently working from home due to social distancing and the shelter-in-place order that is still in effect, we had our first ever virtual awards ceremony (thanks, Zoom). Even though we weren't able to physically gather together as a team, everyone was still able to tune in and watch Vaughn accept his award from Founder and CEO, Duane Donner.
Upon announcing Vaughn's induction into the Bullpen Hall of Fame, Duane had a few words to say:
"Vaughn is a special member of our team who truly walks the walk as it relates to our firm's values, vision and purpose. He is a talented and passionate young leader in our firm who has a bright future and is a great example of what makes my role so rewarding: to help young talented team members grow and prosper to meet their full potential in all areas of life. Vaughn is well deserving to receive the 2020 Founders Bullpen Hall of Fame award and join a group of prior recipients that are quite impressive. This is a meaningful accomplishment at such a young age. Way to go Vaughn!"
Vaughn McCrary graduated from Samford in 2014 with a degree in accounting. Since joining Founders in 2015, Vaughn met, proposed to, and later married his wife, Abigail. In his spare time, he enjoys cooking, reading, and CrossFit. Vaughn and Abigail live in Birmingham and are expecting their first child this May.