Founders Advises Trade Area Systems, Inc. in Acquisition by Kalibrate Technologies LTD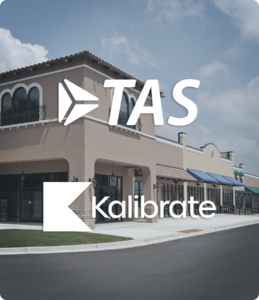 BIRMINGHAM, AL (May 21, 2020) – Founders is pleased to announce that Trade Area Systems, Inc. (TAS) has been acquired by Kalibrate Technologies Limited (Kalibrate), a leading provider of fuel pricing, location planning, market data, and traffic count data for fuel and convenience retailers.  TAS is the industry-leading real estate and analytics SaaS platform that empowers retailers to make better, faster decisions in an omnichannel world.  The acquisition by Kalibrate will enable both groups to have a broader reach and enable expansion into new markets.  TAS was exclusively advised on the transaction by principals of Founders Advisors.  Morgan, Lewis & Bockius, LLP was the exclusive legal advisor to TAS.
TAS' platform helps its customers analyze relevant public and proprietary data to predictively drive decisions around real estate, pricing, merchandizing and more.  Through its intuitive visualization that layers multiple data sets on top of GIS mapping, TAS integrates information about customers, competitors, and opportunities into one single platform, enabling accelerated real estate decisions with one version of the truth.  Since its launch, TAS has grown and is utilized by some of the leading Fortune 500 companies across multiple segments, including major drug store, grocery, big box, and eCommerce retailers.
For over 25 years, Kalibrate has been the decision-making partner of more than 300 fuel and convenience retailers in over 70 countries. Kalibrate brings together global strategic expertise and data science with software solutions to lead the way in fuel pricing, location planning, market data, and traffic count data. The firm is based in Manchester, U.K., with local offices in the U.S., Canada, India, China, Australia and Japan, and is owned by Hanover Investors Management, LLP.
"Founders proved to be a great partner in finding an excellent acquirer for TAS, and helping us through the process of closing a deal," said Joe Rando, Chairman and Co-Founder of TAS.  "Bill (Dakai, CEO of TAS) and I always knew that the Founders team had our best interests in mind, and we appreciated their steady guidance and market-driven advice as we explored our options and landed with a group we are excited to join forces with."
"When we met the TAS team, we saw a vertically focused SaaS platform with great product-market fit with their customer base.  Their ability to help clients analytically drive the highest probability of success has led to an extremely sticky product and one that we were excited to help find a partner to continue their growth with," said Zane Tarence, Managing Director of Founders Advisors.  "Coupled with Kalibrate's operating experience and market reach, we're excited to watch the two companies flourish together."