Founders Advises Tri-State Water, Power & Air on its Sale to NorthCurrent Partners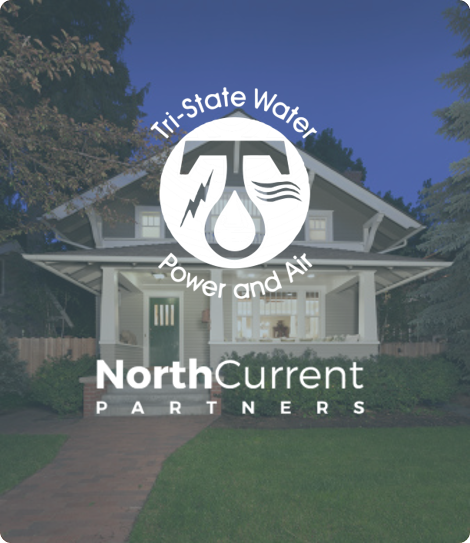 BIRMINGHAM, Ala. (Jan 7, 2021) – Founders Advisors is pleased to announce that NorthCurrent Partners has acquired Tri-State Water, Power & Air as a platform company in the home services sector. Tri-State is a leading provider of premium residential upgrade products and services. Tri-State was exclusively advised on the transaction by principals of Founders Advisors. The transaction closed on December 23, 2020.
Founded in 1992 by Donny Beasley, Tri-State has grown to become a highly sophisticated player in the home services market focusing on water filtration systems, water heater systems, permanent standby generators, air purification systems, solar panels, bathroom remodeling, storm shelter construction, and more.
"I'm very proud of what the Tri-State team has been able to accomplish over the years, and what we will be able to accomplish in the future with NorthCurrent. NorthCurrent is the perfect partner to take Tri-State through its next season of growth, and the Founders team did a wonderful job of helping us find NorthCurrent and kick off the partnership." stated Donny Beasley, Founder and CEO of Tri-State.
NorthCurrent Partners sees Tri-State as a strong platform company in the home services space given the company's robust marketing system, proven operating processes, and experienced management team. "From the first meeting, it was clear Tri-State was the residential services partner we had been seeking. We look forward to leveraging our experience and resources to help Tri-State expand both organically and through add-on acquisitions," said Alex Brown and Buck Marshall, Managing Partners of NorthCurrent.
About Tri-State Water Treatment (DBA Tri-State Water, Power & Air)
Tri-State is headquartered in Cape Girardeau, Missouri and markets, installs, and services residential water treatment systems, water heaters, generators, and other products. The Company was founded in 1992. Tri-State's operations now span an 8-state region around Missouri with a four-office footprint designed to serve its growing markets. Additional information is available on the Company's web site, www.tristatewhywait.com.

About NorthCurrent Partners
Based in New York City, NorthCurrent Partners is a private investment firm that seeks to partner with and grow companies in the United States. Backed by family office capital, NorthCurrent brings certainty to close and flexibility to structuring transactions and investment partnerships. NorthCurrent focuses on business services, consumer services, and niche manufacturing in the Mid-Atlantic and Southeast. Further information about NorthCurrent can be found at www.northcurrentpartners.com.
About Founders Advisors
Founders is a merger, acquisition, & strategic advisory firm serving middle-market companies. Founders focuses on helping companies across consumer services, technology, business services, energy, healthcare, and industrial industries. Founders' skilled professionals, proven expertise, and process-based solutions help companies access growth capital, make acquisitions, and/or prepare for and execute liquidity events to achieve specific financial goals. In order to provide securities-related services discussed herein, certain principals of Founders Advisors, LLC are licensed with Founders M&A Advisory, LLC, member FINRA and SIPC. Founders M&A Advisory, LLC is a wholly-owned subsidiary of Founders Advisors, LLC. Founders Advisors, LLC does not provide investment advice. For more information, please visit www.foundersib.com.