Martin Luther King Jr. Serve Day
On Martin Luther King Jr. Day, the Founders team invested in their local community by painting a pavilion, renovating a classroom, and serving over 200 meals at the nearby Martin Luther King Jr. Recreation Center.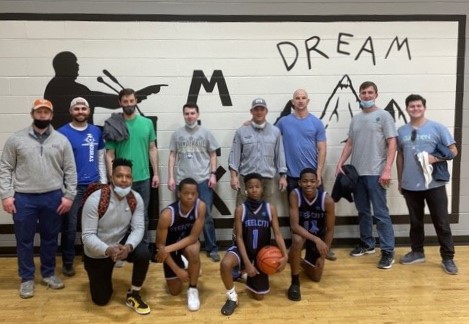 The Martin Luther King Jr. Recreation Center is a city of Birmingham facility that provides activities and programs in arts, recreation, sports and more for the community. During Founders' day of service, the center hosted an elementary school basketball tournament for which Founders sponsored two teams.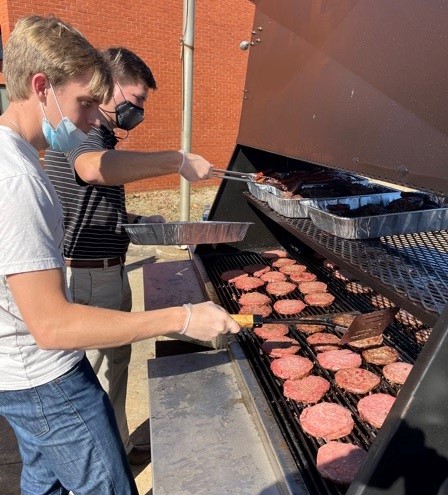 The Founders team divided into three groups to accomplish their projects. The first group arrived early to begin heating the large grill in preparation for the over 200 hotdogs and burgers to be cooked. The cooks ensured all food was prepared in accordance with COVID-19 guidelines by packaging the burger topping individually in bags.
Another group went to work with ladders, rollers, and brushes to cover a new pavilion with a coat of grey paint.
The final team began by painting an old room in the recreation center. Upon noticing the deteriorating drop ceiling, they decided to also replace the ceiling to complete the total makeover.
The day concluded with the Founders team cheering on the basketball tournament and throwing the football with children awaiting their games.