Founders' Industrial Technology 2020 Year in Review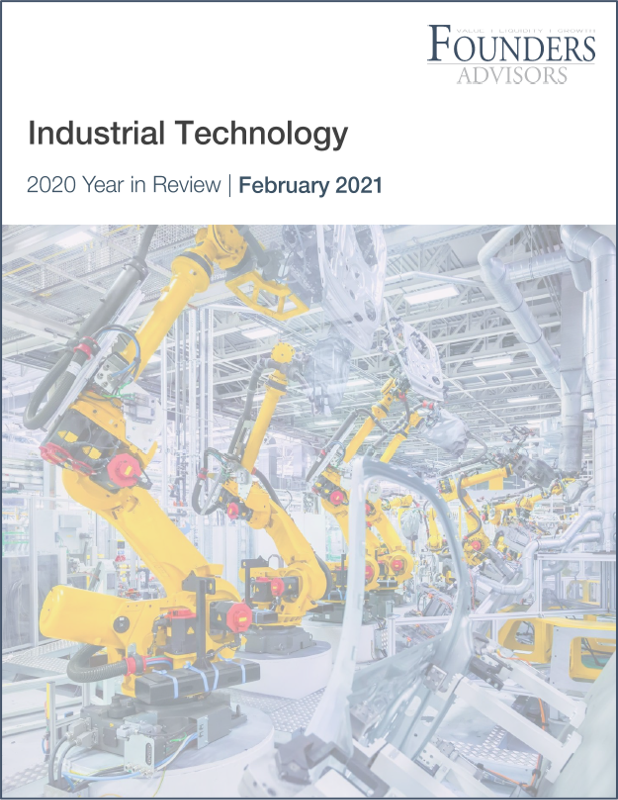 In this edition of Founders' Industrial Technology Year in Review, we discuss some of the activity and trends that defined 2020 for Industrial Technology companies. We take a look at transaction activity trends, highlighted deals, and history trading multiples by subsector.
In a year marked by uncertainty, we're grateful for our team, clients, and the opportunity to continue providing transaction advisory services backed by industry expertise.
With over a decade of advising clients at Founders, we stay focused on the market so you can stay focused on your business.