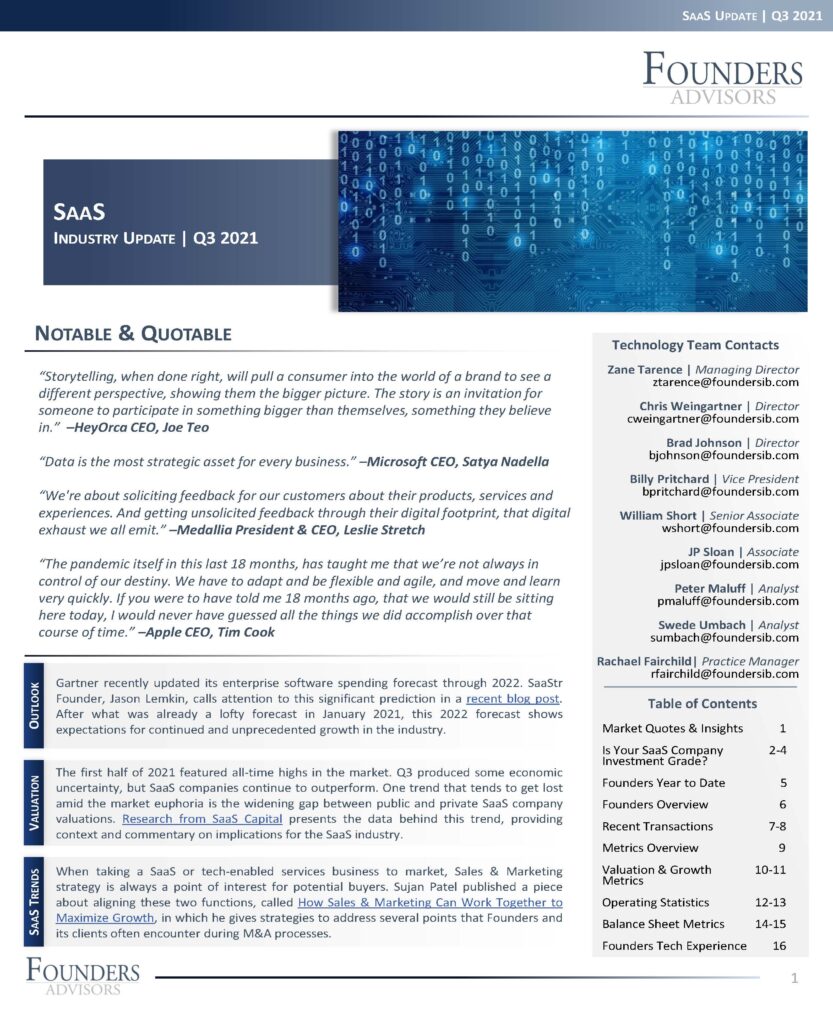 Our Q3 2021 SaaS Market Newsletter includes useful tools for SaaS entrepreneurs and investors and highlights the most recent quarter in which the SaaS industry continued to outperform amidst economic uncertainly. Our update includes:
Is Your SaaS Company "Investment Grade"?
An assessment for SaaS entrepreneurs designed to generate actionable insights to increase enterprise value and improve consistency of revenues [discount code included within the newsletter that will waive the cost]
Comments and insights from industry experts
Valuation multiples and recent transaction data
Benchmark operating statistics
We're also excited to have Silicon Y'all scheduled for April 18th – 20th, 2022 at Ross Bridge Resort in Birmingham. While we are still curating the agenda, we'd encourage you to sign up for the waitlist to receive more information as it becomes available.
With nearly two decades of advising software clients at Founders, we stay focused on the market so you can stay focused on your business.
View the Q3 2021 SaaS Market Newsletter.