Human Capital Management Newsletter Q3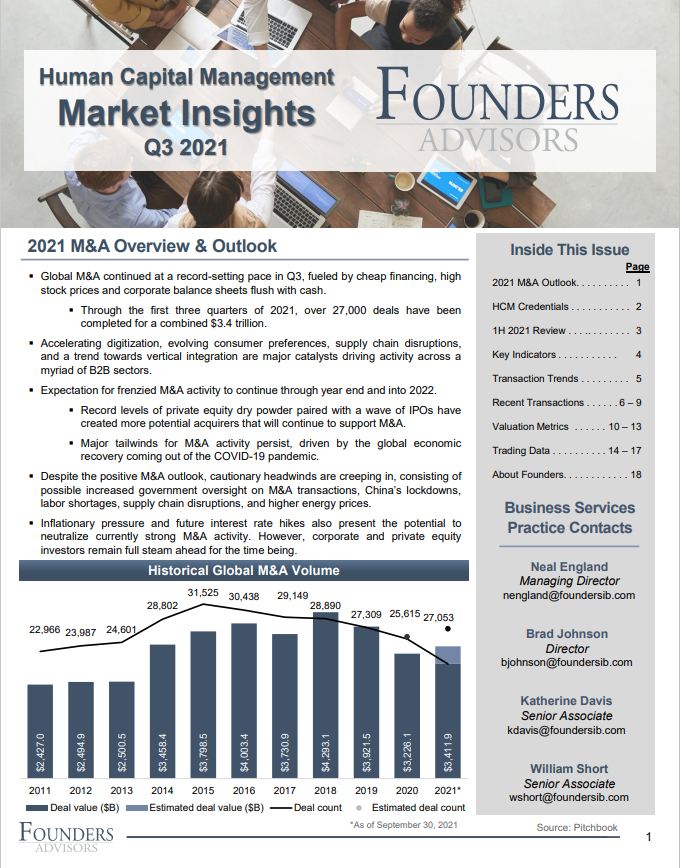 This quarterly report summarizes M&A activity and trends, HCM key sector overview, Labor Force Indicators, public valuation multiples and trends, and a transaction overview section. M&A conditions at every angle continue to favor sellers and buyers. As industry specialists, who are former owners and operators, we advise business owners/founders through the full process of preparing and selling their companies and maximizing transaction value.
Please contact us if you would like to learn additional insights about current market conditions and their impact on transactions or approaches to best prepare for a strategic initiative in the future.