General Drilling has been acquired by Fred Weber Inc.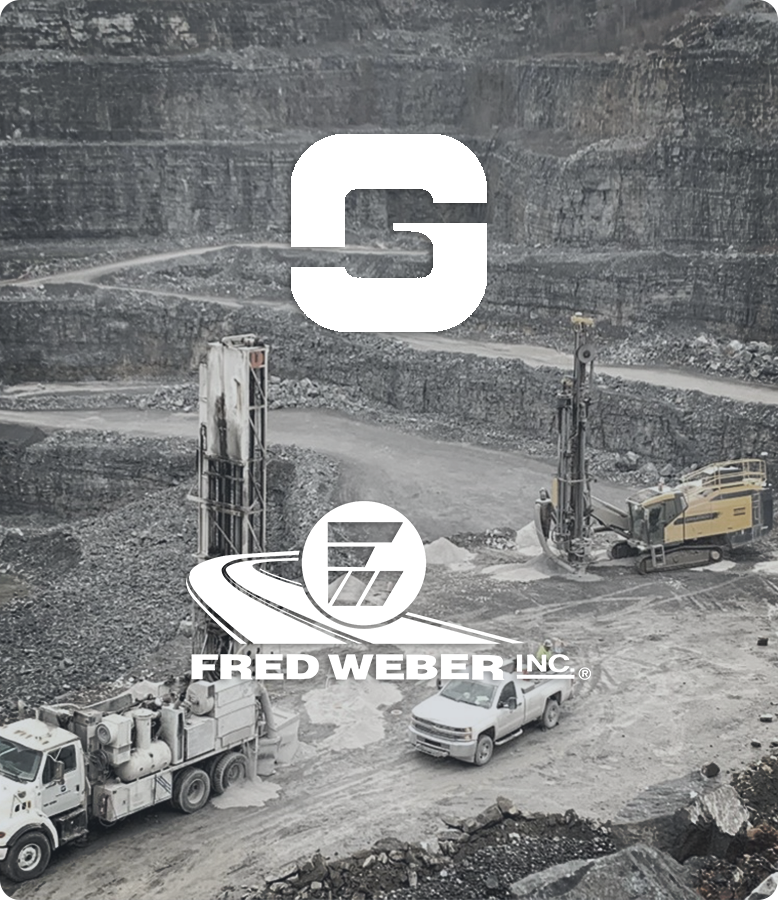 BIRMINGHAM, AL (January 3, 2022) – Founders is pleased to announce that General Drilling, an Indiana-based blast hole drilling company, has been acquired by Fred Weber Inc., a construction materials and services provider based in St. Louis. General Drilling was exclusively advised on the transaction by principals of Founders Advisors.
For more than 50 years, General Drilling has provided safe, reliable, and expert drilling solutions to stone quarries. "General Drilling has been a family company since my father, Bill Boatman, founded it in 1967," said company president Matt Boatman. "We grew from two drill rigs in southern Indiana to more than 30 operating in nine states. We've done this by focusing on the right people, the right training, and the right equipment for the job. Today, we're excited to be part of an even bigger future with Fred Weber."
"I knew Dennis Coker [Managing Director at Founders] from his time working in the aggregates industry, and his involvement in the National Stone Sand and Gravel Association. It made sense to reach out to him when we were reviewing our strategic options for the business. Founders was able to provide us with expert advice and guidance in a process that we knew very little about and had no previous experience. Frankly, I do not believe this deal gets done if it wasn't for Dennis and the team at Founders. They run a well-planned, organized and methodical sale process; we knew what to expect every step of the way, and were thrilled with the outcome," said Boatman.
"I've known Matt a long time, and the opportunity to work with him and the rest of the team at General Drilling was exciting. They have the preeminent blast hole drilling business in the country. We were able to showcase the company and its people to the right strategic buyers, and find the perfect fit for them in the sale of the business," said Dennis Coker.
"General Drilling is a great strategic fit for us. Bringing them into the Fred Weber family will enable us to expand our service offerings, add an outstanding group of highly skilled employees, and deepen our presence in the Midwest and South," Fred Weber CEO Doug Weible said. "We couldn't be more enthusiastic about the possibilities this combination presents for us and our customers." The acquisition represents a 15 percent increase to Fred Weber's employee base.
With nearly a century of service to its clients, Fred Weber is an industry leader in contract mining, crushing services, full-service contract aggregate and frac-sand mining and processing, and related construction work across the United States, while it provides reinforced concrete products regionally. "I'm grateful that Matt has entrusted the future of his family company to our combined Fred Weber family," Weible said. "We will do him and his customers proud."
Under the agreement, Matt Boatman will remain president of General Drilling. Weible will remain CEO of Fred Weber and become chairman of General Drilling. Headquarters for Fred Weber remains in St. Louis while General Drilling will remain headquartered in Indiana.