Founders Advises Park Supply in its acquisition by CID Capital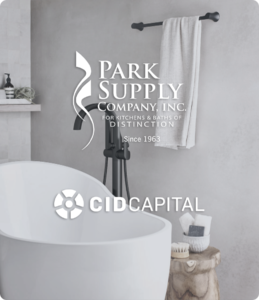 BIRMINGHAM, AL (January 10, 2022) – Founders Advisors is pleased to announce that Park Supply, a leading wholesale distributor of plumbing supplies and related building products, has been acquired by CID Capital ("CID"). Park Supply was exclusively advised on the transaction by principals of Founders Advisors.
Founded in 1963 with locations in Huntsville and Athens, Alabama, Park Supply serves a highly diversified group of new and aftermarket plumbing customers, including both residential and commercial end markets throughout northern Alabama and southern Tennessee.
"This is truly an exciting time for Park Supply. We are looking forward to working with CID as we continue to capitalize on the opportunities we see to grow our business," said Rusty Dinwiddie, one of Park Supply's owners alongside Mark Stephens and Jimbo Saunders.
"Upon meeting with the Park Supply team, we knew how important it was to find the right partner for the next stage of their business. The team successfully led Park Supply through our process to a natural partnership with CID Capital who highly valued Park Supply's successfully relational approach and culture," commented Gene Bazemore, Co-Head of Industrials and Managing Director at Founders Advisors. "It was an honor to serve Rusty, Mark, and Jimbo, and we look forward to seeing the future successes from CID's partnership with Park Supply."
"Park Supply's approach to customer service and their sophisticated technical support combined with a broad product mix, on-time delivery and an excellent reputation, earned over decades, made this an ideal investment for CID," stated Eric Derheimer, Managing Director at CID Capital. "We are enthusiastic about our newly formed partnership with Rusty, Mark and Jimbo along with the entire Park Supply team."