Human Capital Management Newsletter Q2 2022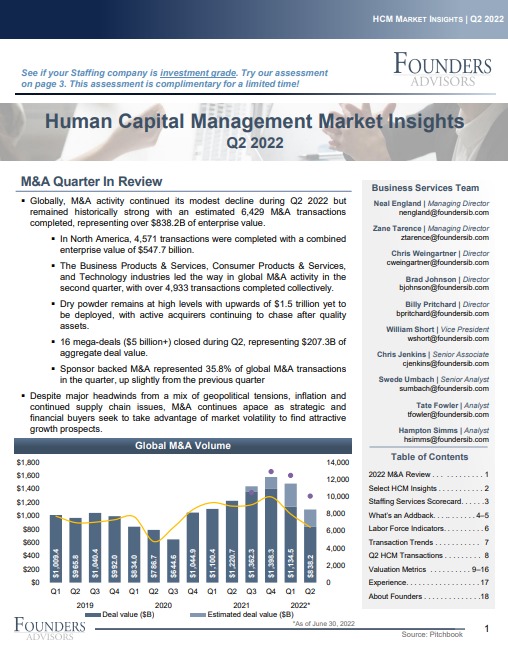 In this quarterly report from our Human Capital Management Sector, we summarize M&A activity and trends, select HCM insights, staffing services valuation scorecards, Labor Force Indicators, public valuation multiples and trends, and a deep-dive into the ins-and-outs of addbacks & adjustments.
As industry specialists, as well as former owners and operators, we advise business owners/founders through the full process of preparing and selling their companies and maximizing transaction value.
We look forward to helping you answer any questions about how the current market environment may impact your business and personal goals.