Digital Supply Chain Q3 Market Update 2022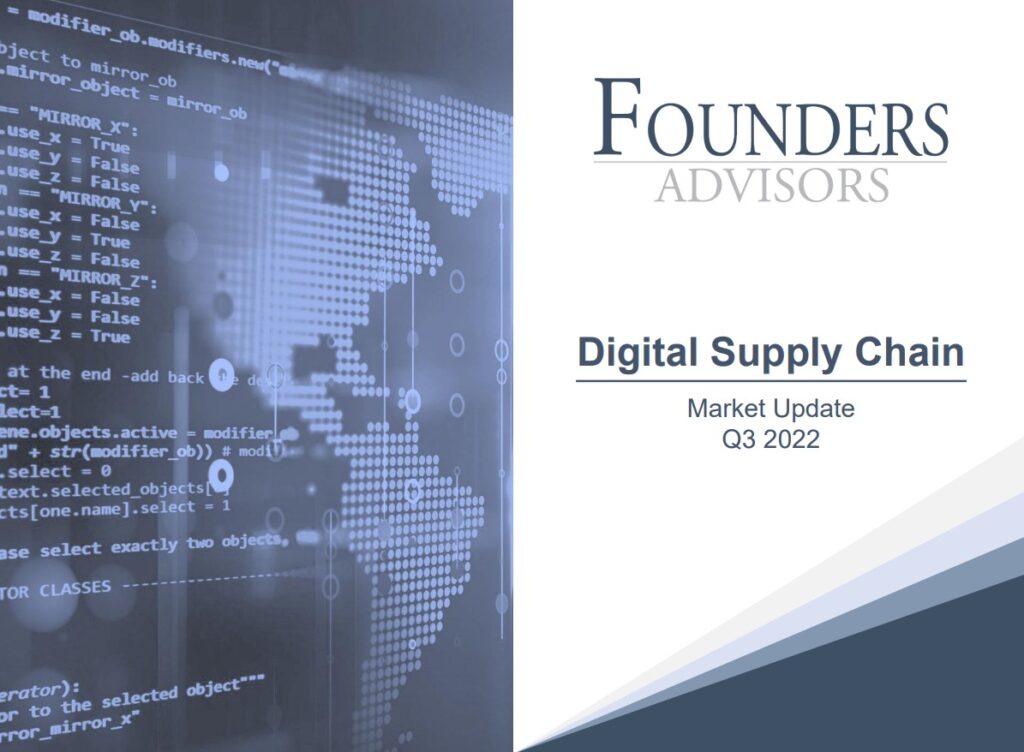 In the Q3 Market Update on the Digital Supply chain, we discuss key themes taking place in the marketplace, vertical trends, the digital landscape, recent performance, trading multiples, and notable private equity investors. In summary:
M&A activity has remained strong within the Digital Supply Chain vertical, with an uptick in private equity activity during the first three quarters of 2022.
As organizations worldwide continue to face widespread inflation, supply chain disruptions, and increased uncertainty, technological
advancements within the supply chain will become necessary for the continued success of many businesses.
The future of the industry will be driven by technological advancement helping to continue an increase in visibility and agility among
complex supply chain systems.
If you or someone you know has questions about the digital supply chain, valuations, business sales please feel free to reach out to our team.