Garry Ard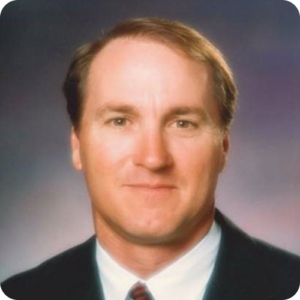 Garry Ard is CEO of Ard Contracting, a construction company he founded in 1989, specializing in commercial and industrial concrete construction. He received his civil engineering degree from Auburn University in 1979 and spent the next ten years managing large civil and commercial projects for an international construction firm.
Garry is active in philanthropy and many local and global ministry causes. Currently he serves on the boards of The Center for Executive Leadership and The Wellhouse. He previously served on The Foundry Rescue and Recovery Board and as Chairman of the First Priority Board. Garry was born and raised in Birmingham, Alabama, where he and his wife Katherine reside. They have two children, Graham and Elizabeth, and recently celebrated the birth of their first grandchild.
---
J. David Brown III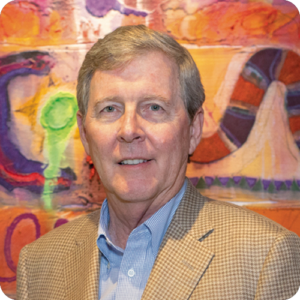 David Brown is the President of Jemison Investment Co., Inc., a diversified investment holding and management company with interests in a variety of industries. He has been an officer of Jemison for nearly 15 years and serves as a director to more than 18 individual companies in addition to serving as a director or trustee to numerous civic organizations. Prior to joining Jemison, David worked for Cyrus J. Lawrence Inc., a New York-based institutional investment banking firm.
David resides in Birmingham, Alabama, with his wife Janie and has three sons currently attending college. He holds a J.D. and a M.B.A. from the University of Alabama, as well as a B.S. in Business Administration from Louisiana State University.
---
Hartwell Davis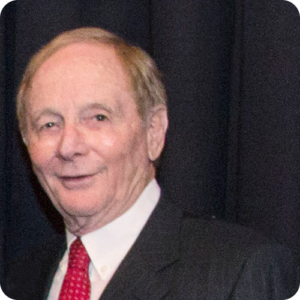 Hartwell Davis is Chairman of the Board for Metalplate Galvanizing, Inc., a provider of hot dip industrial galvanizing serving the steel industry throughout the Southeast. For the past 34 years, he has been either President or Chairman of Metalplate, and has led the company from its founding to become the benchmark leader in the galvanizing industry.
Hartwell lives in Birmingham, Alabama, and holds a master's degree from Columbia University as well as a B.S. from the University of Pennsylvania.
---
Dale Dawson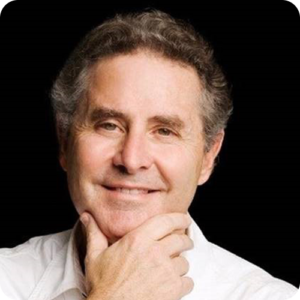 Dale Dawson is founder & CEO of Bridge2Rwanda and the ISOKO Institute. He serves on Rwandan President Paul Kagame's Presidential Advisory Council, the boards of Urwego Opportunity Bank of Rwanda and nonprofits, Halftime and Edify, and the investment committee of Diamond State Ventures.
During his first half, Dale served as EVP/Head of investment banking at Stephens Inc.; Partner and National Director at KPMG; and Chairman & CEO of TruckPro, an independent distributor of commercial truck parts that he sold to AutoZone. He and his wife, Judi, are University of Texas graduates and live in Little Rock, Arkansas. They have two grown children – Katherine and Jack.
---
Dr. Betsy Holloway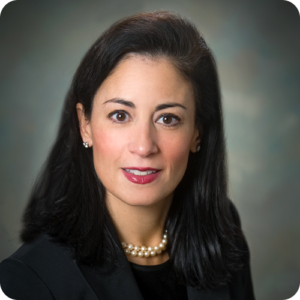 Dr. Betsy Holloway serves as Vice President for Marketing and Communication for Samford University and Professor of Marketing in its Brock School of Business. She earned her BA degree from Vanderbilt University, an MBA degree from Samford University and a PhD in marketing from the University of Alabama. Prior to her academic career, Dr. Holloway worked and lived in Japan and was employed by a global pharmaceutical firm, Scandipharm Inc. (now Aptalis Pharma Inc.). She served as the company's director of international business development and managed global offices in Argentina, Canada, Denmark, Switzerland and the United Kingdom. Dr. Holloway's research interests include services marketing, consumer behavior and reputation management, and she has authored more than 65 peer-reviewed publications.
Within the community, Dr. Holloway serves on the boards of directors for Blue Cross and Blue Shield of Alabama and McKinney Communications Corporation, as well as the Rotary Club of Birmingham, Scholarships for Kids, the Alabama Symphony Orchestra Endowment, the Charles and Estelle Campbell Foundation, and the Public Affairs Research Council of Alabama (PARCA). She serves as a commissioner for the national Council for Christian Colleges & Universities.
---
Dr. Eric P. Jack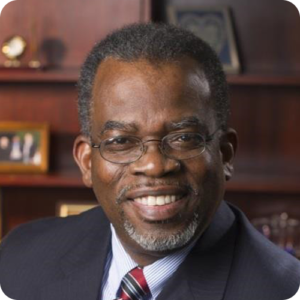 Dr. Eric P. Jack is the Wells Fargo Endowed Chair in Business Administration, Professor of Management, and Dean of the Collat School of Business at UAB. He has a BS in industrial engineering from Georgia Tech, an MBA from Wright State University and a PhD in operations management from the University of Cincinnati. Before beginning his academic career, Jack served for 21 years as a US Air Force officer where his responsibilities involved facilities planning, design, construction, and maintenance. He was a member of Leadership Birmingham Class of 2014, and serves on the boards of Rotary Club of Birmingham (President), The Innovation Depot, Malcovery Security LLC, the Birmingham Committee on Foreign Relations, United Way of Central Alabama and the Southern Business Administration Association. A naturalized US citizen, Jack was born on the island of Trinidad and Tobago. He is married to his engineering classmate, Ave Parker Jack from Augusta, Georgia. He is an avid golfer.
---
Dr. David Klock (Emeritus)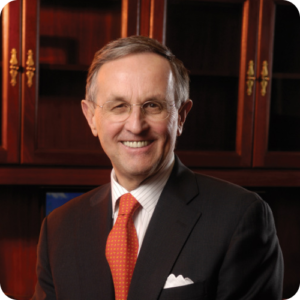 David Klock, Ph.D., is Dean of the College of Business and Ryder Eminent Scholar in Business at Florida International University. He served as Chairman and CEO of CompBenefits Corporation from 1993 to 2004. Dr. Klock became an active consultant to CompBenefits in 1981 and was appointed Chairman and CEO in 1993. During his tenure as CEO and Chairman, CompBenefits grew from $30 million in revenue to more than $340 million in revenue with industry-leading profit margins. From 2002 to 2005, Dr. Klock also served as a Board Member and Chair of the Audit Committee for Provence Healthcare (PRV-NYSE). Since 2006, Dr. Klock has served as a Member of the Board of Directors, a Member of the Audit Committee and Chair of the Special Litigation Committee for Cheesecake Factory, Inc. (NASDAQ-CAKE).
Prior to coming to FIU, Dr. Klock served as Dean of the School of Business at the University of Alabama at Birmingham, at which he was the Wachovia Chair in Business Administration. He also served as non-management Chairman for CompBenefits Corporation in Atlanta, Georgia, from 2004 to 2006. Dr. Klock obtained a Ph.D. in Finance from the University of Illinois. In 1987, he served as an Insurance Economist at Goldman, Sachs & Co. Dr. Klock is co-author of four books and more than 50 other scholarly publications.
---
Phil Nicaud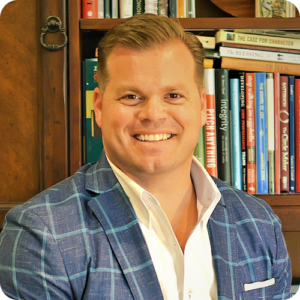 Phil Nicaud serves as the CEO of Legendary Leadership Consultants, a management consulting firm located just north of New Orleans, La. The Legendary team serves leaders around America in four key areas: Organizational consulting, executive coaching, events and keynote speaking.
After serving his country in the United States Marine Corps, Phil founded and purchased multiple businesses. His mission is to add value to leaders helping them to reach their highest potential. Phil currently serves on multiple boards and is actively involved in championing the next generation of America's leaders including U.S. Military personnel and their families. He and his wife, Alisa, have been married for 22 years and live in Mandeville, LA along with their five children.
---
Richard Simmons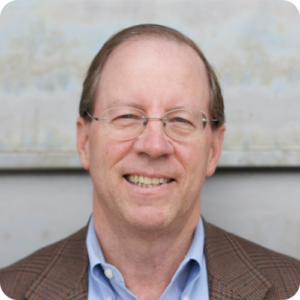 Richard Simmons is the Founder and Executive Director of the Center for Executive Leadership, a Birmingham-based ministry that focuses on counseling businessmen and community leaders to develop their spiritual lives through a variety of programs. Prior to founding the center, Richard worked in the insurance brokerage business as President and CEO of publicly held H.R.H. Insurance for nearly 10 years.
Richard is a resident of Birmingham, Alabama, and holds a B.A. degree in Economics from The University of the South.
---
Dr. Sanjay Singh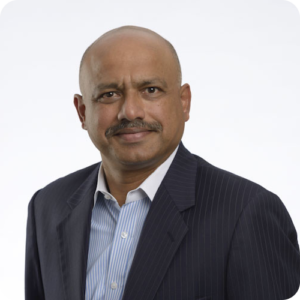 Dr. Singh holds a Ph.D. in Management Information Systems and Strategic Management from the University of Georgia and currently serves as VP of Community Services. For 20 years, Sanjay was a faculty at University of Alabama at Birmingham, teaching and supervising thesis for master's and doctoral students in the Schools of Business, Engineering, Computer Science, and Healthcare Administration. Additionally, he has visited, lectured, and studied more than 200 companies in over 75 countries in the Americas, Asia, and Europe.
Sanjay recently joined the President's Campaign Executive Committee, which is dedicated to raising $1 billion for UAB. Additionally, Sanjay serves as the President of the Rotary Club of Downtown Birmingham, and is on the boards of The Alys Stephen Center, The Alabama Symphony Orchestra, The Birmingham Museum of Art, The Birmingham Business Alliance, McWane Science Center, and Founders Investment Bank. He started the Indian Cultural Society at The Birmingham Museum of Art, which is dedicated to promoting Indian art and culture in Alabama. Sanjay is married to Dora Eugenia and enjoys vacationing with his two children, Vivek Gabriel and Indira Evangelina.