Is the timing right for an M&A deal for my company?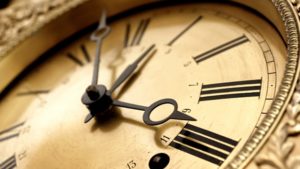 By: Wesley Legg
Timing is key when it comes to M&A deals. When you are preparing for a transaction, there are both internal and external factors to consider:
Internal Factors
Internal factors include owner energy/passion, business performance and lifecycle, and the personal needs of the shareholder.  One of the largest internal considerations should be understanding financial risk.  Most business owners have a significant amount, if not most of their wealth tied up in the enterprise value of the business.  This concentrated exposure can hold with it a lot of risk.
External Factors
The external factors can include industry outlook, market maturation, legislative impact, and most importantly capital markets.  It's important to understand where we are in a market cycle.  The single most influential factor in the volatility of valuation is the market cycle.  The spread in valuations paid at the peak of the cycle versus the trough can be large.
Right now, it is a seller's market.  Founders is optimistic that this cycle still has legs, but we gave up a long time ago trying to prognosticate the direction of the market.  The current cycle is getting long in the tooth, as we are currently in the third longest economic expansion in U.S. history.  We are in our 98th month of expansion, and the post-war average is 58 months.  The longest expansion was 120 months, ending in 2000 with the bursting of the tech bubble.  Hopefully the slow recovery combined with positive momentum from the viewpoints of the current administration will propel us further.
As far as industries go, all are doing fairly well, with the exception of oil and gas, although it is improving.  The rapid drop in oil prices back in 2014 created a tailspin for a lot of companies, which in turn hurt many banks that we levered to the space.  This has caused banks to stay cautious so getting debt for oil and gas deals was nearly impossible a couple years ago, and while getting better is it is still difficult.
Preparing for a transaction and timing the market simultaneously is tough, but both are easier to navigate if you are working with a reputable advisor that guides you through the process.

About Founders Investment Banking
Founders Investment Banking (Founders) is a merger, acquisition & strategic advisory firm serving middle-market companies. Founders' focus is on oil and gas, SaaS/software, industrials, internet, healthcare, digital media and industrial technology companies located nationwide, as well as companies based in the Southeast across a variety of industries. Founders' skilled professionals, proven expertise and process-based solutions help companies access growth capital, make acquisitions, and/or prepare for and execute liquidity events to achieve specific financial goals. In order to provide securities-related services discussed herein, certain principals of Founders are licensed with M & A Securities Group, Inc. or Founders M&A Advisory, LLC, both members of member FINRA & SiPC. M&A Securities Group and Founders are unaffiliated entities. Founders M&A Advisory is a wholly-owned subsidiary of Founders. For more information, visit www.foundersib.com.