U-GRO Learning Centres Advised by Founders Advisors in its Acquisition by Learning Care Group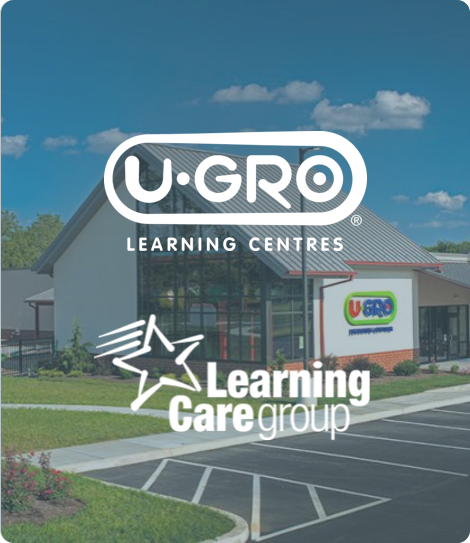 BIRMINGHAM, Ala. (Jan 8, 2021) – Founders Advisors is pleased to announce its client, U-GRO Learning Centres, a world-class provider of early childhood education in Pennsylvania, has been acquired by Learning Care Group, a portfolio company of American Securities LLC. The transaction was completed December 31st, 2020. U-GRO's President and CEO Greg Holsinger was advised in the transaction by Mike McCraw, Managing Director of Founders Advisors.
"I'm so proud of our team members here at U-GRO for all they have been able to accomplish over the years, and I'm even more excited about the next chapter for U-GRO as a member of the Learning Care Group family. The Learning Care Group's commitment to providing excellence in early childhood education makes it the perfect partner to take U-GRO to the next level. The team at Founders did an outstanding job in helping us complete the transition despite all the headwinds in our industry this year. U-GRO and Learning Care Group both have a bright future ahead," stated Greg Holsinger – President and CEO.
"Learning Care Group views U-GRO Learning Centres as a tremendous addition to our family of schools. The Company's first-class facilities, superior child outcomes, and leading position in the Central Pennsylvania market make U-GRO an important member of the Learning Care Group family," said Mark Bierly – CEO of Learning Care Group.
"It has been a pleasure to work with the strong teams at both U-GRO and Learning Care Group to achieve this important milestone for the Holsinger family. We are pleased to have helped find a long-term home for U-GRO with a leading national provider like Learning Care Group. We look forward to seeing the partnership thrive," said Mike McCraw – Managing Director of Founders Advisors.
About U-GRO Learning Centres
Founded in 1973, U-GRO serves over 1,900 students across its growing 14 school footprint in Central Pennsylvania. Its services include early education programs for preschool and school aged children designed to empower families. The company has a rich history of providing the best possible environment for students and teachers alike, leading to top child outcomes and high teacher retention. U-GRO is among the 50 largest for-profit early education providers in North America; has appeared on the Inc. 5000 list of Fastest-Growing Private Companies; was named one of the Top 50 Fastest Growing Companies by the Central Penn Business Journal; and has been voted Best Childcare Provider by area families for several years running.
About Learning Care Group
Learning Care Group, Inc. is the second-largest for-profit childcare provider in North America and a leader in early education. The Company's programs are designed for children aged 6 weeks to 12 years. Across its brands, Learning Care Group is committed to creating state-of-the-art facilities with the latest technology and expert-driven curricula created by its own in-house Education team.
About Founders Advisors
Founders is a merger, acquisition, & strategic advisory firm serving middle-market companies. Founders focuses on helping companies across industries including education, consumer services, technology, business services, energy, healthcare, and industrials. Founders' skilled professionals, proven expertise, and process-based solutions help companies access growth capital, make acquisitions, and/or prepare for and execute liquidity events to achieve specific financial goals. In order to provide securities-related services discussed herein, certain principals of Founders Advisors, LLC are licensed with Founders M&A Advisory, LLC, member FINRA and SIPC. Founders M&A Advisory, LLC is a wholly owned subsidiary of Founders Advisors, LLC. Founders Advisors, LLC does not provide investment advice.