Founders Advises on the Sale of Magnolia River Services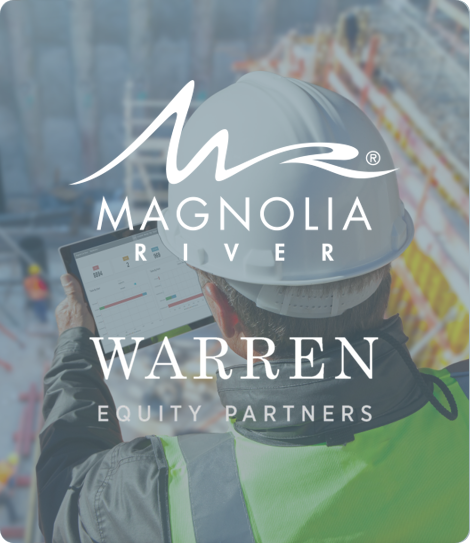 BIRMINGHAM, AL – Founders is pleased to announce that Magnolia River International, Inc. ("Magnolia River"), a leading inspection, engineering and geographic information system ("GIS") service provider, has been recapitalized by Warren Equity Partners ("WEP"), a Jacksonville Beach, FL based private equity firm. Magnolia River was advised on the transaction by principals of Founders Advisors.
Headquartered in Decatur, AL, Magnolia River provides inspection, engineering and GIS services for natural gas and water utilities across the United States.
Ronnie Hoff, a veteran of the utility services industry, founded Magnolia River in 2000, and with the help of a talented management team, grew the Company to be one of the most recognized brands in the industry. Magnolia River leverages a highly-trained and certified base of in-house inspectors, engineers, and GIS professionals to support its customers' pipeline replacement, deployment, and integrity management requirements. The Company supplements its services with proprietary software solutions designed to help customers reduce costs, optimize field operations, boost data management, and ensure regulatory compliance.
"We could not be more pleased with the decision to partner with WEP," said Heath McCleskey, President of Magnolia River. "Our team is eager to continue the pursuit of building a world class organization, and believe we've found the right partner to help us do so."
Ronnie Hoff, said, "After going through this process, I have a new appreciation for all that goes into selling a business. I am so grateful for Founders' leadership throughout the process; I couldn't imagine going through this without them."
John Sinders, Managing Director at Founders, said, "It has been a privilege to work with the Magnolia River team. We are delighted to have been able to serve on this transaction, and we look forward to seeing the future success of Magnolia River."
About Magnolia River
Magnolia River is a turn-key underground infrastructure service provider. The Company offers inspection, engineering, and GIS services for natural gas distribution pipeline, transmission pipeline, and water utilities. Utility, municipality, and industrial customers across the Southeast, Southwest, and Midwest rely on the Company for their pipeline replacement, deployment, and maintenance requirements. Magnolia River also offers a suite of proprietary technology solutions within its GeoCurrent business unit to empower utility and pipeline operators through value-based technology to reduce costs, make field work more efficient, and meet regulatory needs. For more information, please visit www.magnolia-river.com.
About Founders Advisors, LLC
Founders is a merger, acquisition, & strategic advisory firm serving middle-market companies. Founders focuses on helping companies across technology, business services, consumer, energy, healthcare, and industrial industries. Founders' skilled professionals, proven expertise, and process-based solutions help companies access growth capital, make acquisitions, and/or prepare for and execute liquidity events to achieve specific financial goals.
About Warren Equity Partners
Warren Equity Partners is a private equity firm that invests in middle market companies primarily in North America. The firm focuses on situations where additional capital and operating resources can accelerate growth, targeting the industrial services, industrial products, business services, and distribution sectors. Warren Equity invests in the form of buyouts, growth equity, and recapitalizations. For more information, please visit www.warrenequity.com.