Founders Advises SWEPCO in its Acquisition by DalFort Capital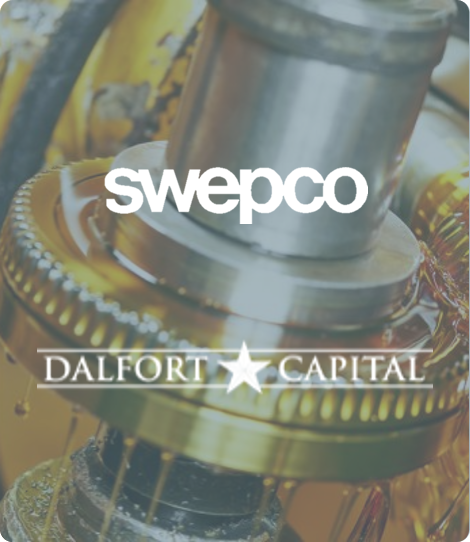 DALLAS, TX (May 19, 2021) – Founders Advisors is pleased to announce its client, Southwestern Petroleum Corporation ("SWEPCO"), has been acquired by DalFort Capital Partners ("DalFort") through its affiliate, Key Polymer Holdings, LLC. SWEPCO is a leading manufacturer of high-performance industrial lubricants based out of Fort Worth, TX. SWEPCO offers a complete line of products designed to lubricate every type of commercial and industrial equipment. DalFort is a Dallas-based investment firm which makes control investments in lower middle market companies. The transaction was completed on December 31st, 2020.
"Founders provided exceptional service and expertise throughout the process," said Art Dickerson, Chairman of SWEPCO. "During a very difficult 2020, we needed the guidance of a knowledgeable partner, and they [Founders] provided just that. As a result, we have found a great partner in DalFort Capital. With DalFort's insights, resources, and commitment to growth, I am excited to see what lies ahead."
Gene Bazemore, Managing Director at Founders Advisors, commented, "It was a pleasure working with Art and Robert, CEO of SWEPCO. This year was a challenge for everyone, but the SWEPCO team persevered and found the right partner in DalFort. We are grateful for the opportunity to be a part of this process and we are looking forward to the future of SWEPCO."
About Founders Advisors, LLC
Founders is a merger, acquisition, & strategic advisory firm serving middle-market companies. Founders focuses on helping companies across technology, business services, consumer, energy, healthcare, and industrial industries. Founders' skilled professionals, proven expertise, and process-based solutions help companies access growth capital, make acquisitions, and/or prepare for and execute liquidity events to achieve specific financial goals. In order to provide securities-related services discussed herein, certain principals of Founders Advisors, LLC are licensed with Founders M&A Advisory, LLC, member FINRA and SIPC. Founders M&A Advisory, LLC is a wholly-owned subsidiary of Founders Advisors, LLC. Founders Advisors, LLC does not provide investment advice. For more information, please visit www.foundersib.com
About SWEPCO
Founded in 1933, Southwestern Petroleum Corporation is a leading manufacturer of high-performance industrial lubricants. The company takes pride in reducing the overall operating costs of thousands of customers in 80 countries from three manufacturing facilities in the U.S., Canada and Europe. Southwestern Petroleum Corporation is headquartered in Fort Worth, Texas.
Southwestern Petroleum offers a complete line of chemically superior products designed to lubricate virtually every type of commercial and industrial equipment. Southwestern Petroleum blends, packages, markets and sells over 100 Industrial lubricants including a full line of greases, gear oils, engine oils, transmission fluids, fuel & oil improvers, compressor, hydraulic and industrial oils, metal working fluids and industrial spray lubricants. SWEPCO products are manufactured with exclusive additives and high-quality ingredients under stringent quality standards to assure consistent quality and performance. For more information, please visit https://www.swepcolube.com/.
About Key Polymer Holdings
Based in Lawrence, Massachusetts, Key Polymer Holdings is a leading manufacturer of water, urethane, and epoxy-based adhesives and sealants with over 50 years of experience formulating high-performance solutions. Since inception, Key Polymer has successfully partnered with customers to provide unique and responsive customer-specific materials solutions.
About DalFort
DalFort Capital Partners is a sector-focused investment firm based in Dallas, Texas, specializing in partnering with entrepreneurs and management teams in the lower middle market. DalFort works collaboratively to strengthen a company's strategic and financial position through operational improvements and acquisitions of complementary businesses. DalFort specializes in identifying and executing strategic add-on acquisitions for our portfolio companies that enhance the company's relationship with existing customers and expand its reach into new geographies or market niches. For more information, please visit www.dalfortcapital.com.
The terms of the transaction are not being disclosed.