Founders Advises Next Net Media in Recapitalization with Clearview Capital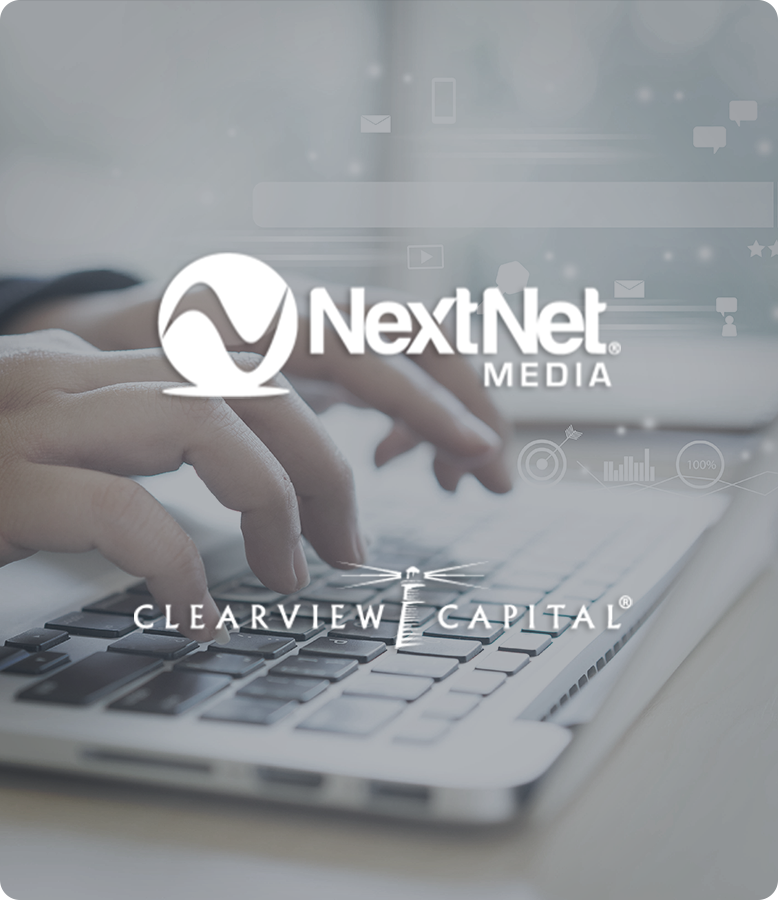 BIRMINGHAM, Ala., September 27, 2021 — Founders Advisors announced today that Next Net Media has been recapitalized by Clearview Capital. Next Net Media delivers a variety of digital marketing solutions to small and mid-sized businesses through a highly scalable, proprietary technology platform. Next Net Media will continue to be led by co-founders Marc Hardgrove and David Martin, who retained a significant equity stake in the recapitalized business. Several other key members of the management team made investments alongside Clearview and the company's co-founders. Next Net Media was exclusively advised by principals of Founders Advisors.
Headquartered in St. Petersburg, Florida, Next Net Media owns three customer-facing brands providing digital marketing solutions, content creation and other support functions to small and mid-sized business. These digital services are powered by the company's unique technology platform and a global freelancer team.
Core products include content creation, content distribution and fully managed digital marketing plans. The HOTH is the Company's largest brand and provides digital marketing solutions with a focus on search engine optimization, pay-per-click and complementary digital marketing services. iWriter and FreeUp are marketplaces facilitating direct engagements between freelancers and small businesses for content creation, article writing and a wide variety of other support functions.
"We were looking to find a collaborative partner to help take us to the next stage of growth, and we believe we found that in Clearview," said Marc Hardgrove, CEO. "David and I are eager to continue leading the business and see tremendous value in leveraging Clearview's experience to guide our growth strategy."
"The partnership with Clearview is an exciting new phase for Next Net Media," added David Martin, President. "We see an opportunity to deliver solutions to a much larger set of clients and to continue growing the organization to better meet the needs of those clients."
"We could not be more excited for Marc, David and the Next Net Media team in finalizing this partnership with Clearview," said Zane Tarence, managing director of Founders Advisors. "Marc and David are gifted operators and highly accomplished entrepreneurs, but the most impressive aspect of the company is the incredibly talented team behind the scenes. Next Net Media is well-positioned to accelerate its already impressive growth trajectory, and we're excited to watch this team continue to revolutionize the industry."
"We are thrilled to be partnering with Marc, David and the rest of the Next Net Media team," said Geoff Faux, principal of Clearview Capital. "Next Net Media is well positioned to capitalize on a massive market and strong underlying demand tailwinds for digital marketing services to small and mid-sized businesses. We believe that their technology-enabled, highly scalable delivery model is differentiated from smaller competitors and will allow the business to capture an outsized share of the growing market."
---
About Founders Advisors
Founders Advisors is a merger, acquisition and capital solutions advisory firm serving middle-market companies. Founders focuses on helping founder-owned companies with a personal and relational approach across technology, business services, consumer, energy, industrial and healthcare industries. Founders' skilled professionals, proven expertise and process-based solutions help companies access growth capital, make acquisitions and/or prepare for and execute liquidity events to achieve specific financial goals. For more information, please visit www.foundersib.com. In order to provide securities-related services discussed herein, certain principals of Founders are licensed with M&A Securities Group, Inc. or Founders M&A Advisory, LLC, both members FINRA & SiPC. M&A Securities Group and Founders are unaffiliated entities. Neither Founders M&A Advisory nor Founders Advisors provide investment advice. Founders M&A Advisory is a wholly owned subsidiary of Founders.
About Next Net Media
Next Net Media LLC is an online technology company based in St. Petersburg, Florida. Next Net Media's brands include a variety of internet-based businesses with a focus on content creation, marketing, and freelance services. These include The Hoth, FreeUp, and iWriter.