Founders Advises T-Tek Material Handling in Acquisition by Holleway Capital Partners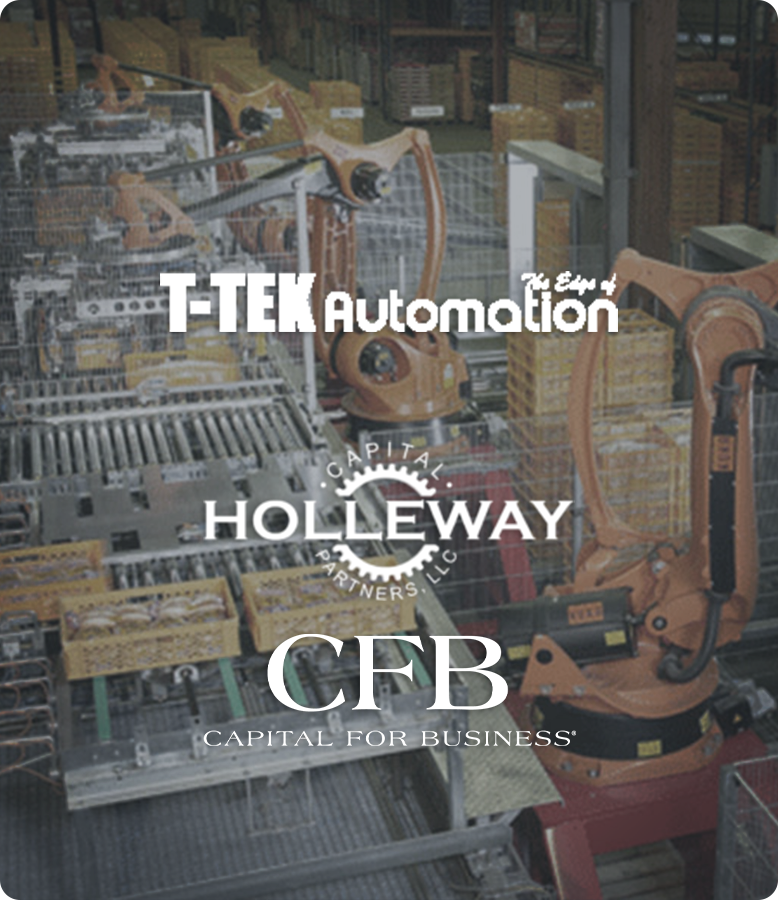 Birmingham, AL (November 11, 2021) – Founders is pleased to announce that T-TEK Material Handling has been acquired by Holleway Capital Partners, a St. Louis-based private equity firm focused on investments in manufacturers and distributors of industrial products. T-TEK Material Handling was exclusively advised by principals of Founders Advisors.
T-TEK Material Handling, based in Montgomery, Alabama, is a manufacturer of high-speed palletizing, depalletizing and conveying systems for multiple industries including the beverage industry. The company's solutions help customers efficiently process the ever-changing product and packaging formats.
"This transaction is a great example of collaboration with our client and perseverance through a pandemic by our team, leading to a great outcome for our client and the firm," said Gene Bazemore, Managing Director at Founders Advisors. "We look forward to seeing the continued growth of T-TEK alongside Holleway Capital Partners."
"Holleway Capital Partners is exactly what we were looking for when we began the search for a partner for the company," said Michael Traff, CEO of T-TEK Material Handling. "We wanted a partner to provide the strategic and financial resources to help us continue growing the company while providing our employees with long-term stability and their own growth opportunities. As we evaluated prospective partners, Holleway stood out to us through their understanding of our business, their vision for where the business can go, and their concern for our employees. We are thrilled to be working together to build T-TEK."
"T-TEK Material Handling has built an enviable reputation as a trusted, valued partner by helping to solve customers' problems. Holleway Capital Partners is delighted to partner with Mike, Brian and the leadership team of T-TEK to continue building on the foundation the Traff brothers have established," said Holly Huels, Co-Founder and Managing Partner at Holleway Capital Partners. "We believe the company's strengths in delivering solutions to the beverage industry has appeal to other consumer packaged goods manufacturers. We look forward to working with the company to explore these opportunities while expanding capabilities within its core markets."
Holleway Capital Partners and Capital For Business provided subordinated debt and equity to complete the transaction. The investor group partnered with Michael Traff and Brian Traff, both of whom will remain with the company.