Founders Advises BACE, LLC in Acquisition by Komar Industries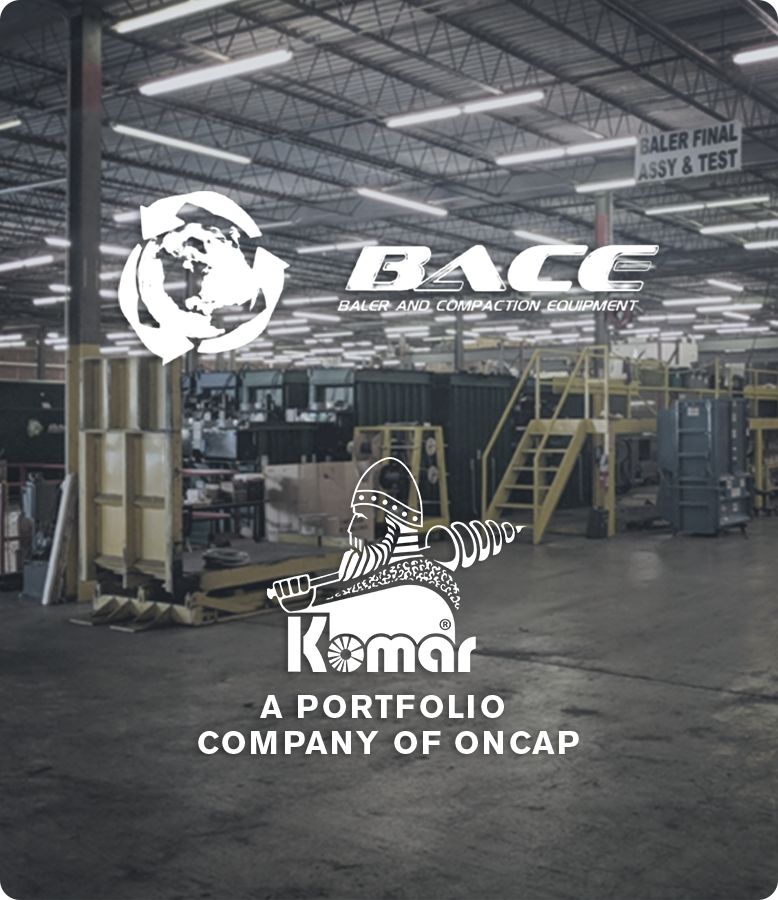 Birmingham, AL (Dec. 2, 2021) – Founders Advisors is pleased to announce that BACE, LLC (BACE) a leading equipment manufacturer, technology innovator and national service provider for balers, stationary compactors, and self-contained compactors in the waste and recycling industry, has been acquired by Komar Industries ("Komar"), a leading designer and manufacturer of industrial waste and recycling processing systems. BACE was exclusively advised on the transaction by principals of Founders Advisors.
"We are incredibly excited about the growth opportunities that lie ahead for BACE working alongside our new partner Komar," said Frederick Waite, BACE's Co-Founder and CEO. "Over the past 15 years, we have built BACE into one of North America's premier baler and compactor providers while driving industry innovation with our patented IntelliBACE™ Platform. Our team is thrilled to have found a partner like Komar who shares our core values, culture, quality standards, and commitment to our customers and employees."
BACE will continue to be led by its existing leadership team, who will become shareholders in the combined organization as part of the transaction. The respective leadership teams see tremendous value in leveraging each company's engineering and technological capabilities to drive further innovation within the waste and recycling industry.
"BACE has disrupted the waste and recycling industry through its ecosystem to deliver unmatched transparency and accountability," said Gene Bazemore, Managing Director at Founders. "It is exciting to think about the innovation opportunities ahead for the industry due to the strength of this new combination of BACE and Komar."