Founders Advises Excel Interior Door in its Sale to an Undisclosed Private Equity Firm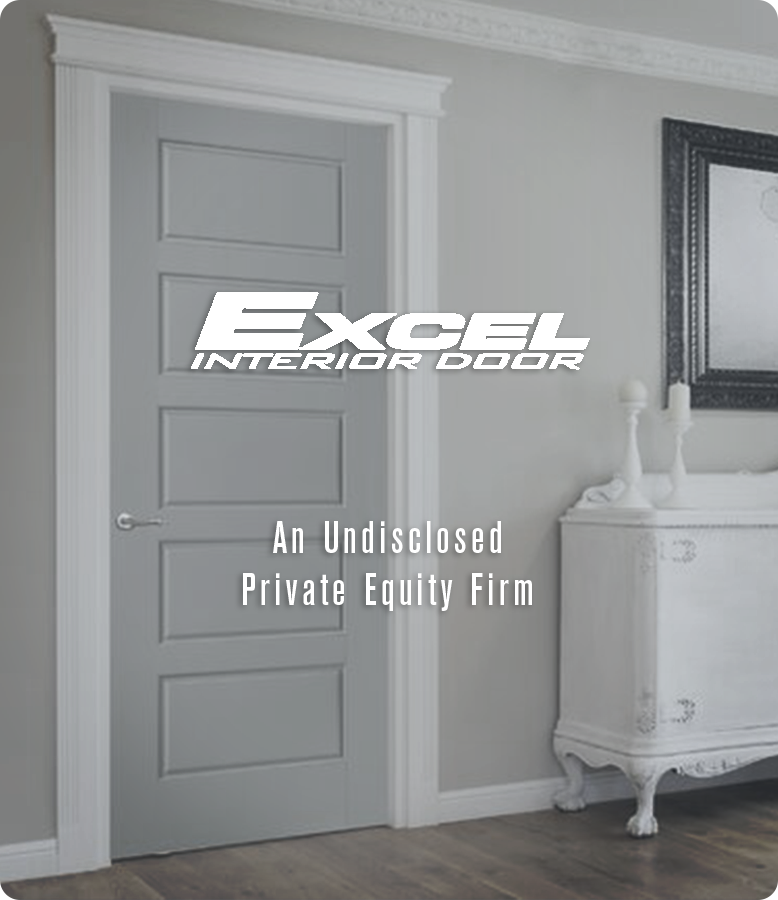 BIRMINGHAM, AL. (February 23, 2022) – Founders is pleased to announce that certain principals of Founders Advisors advised Excel Interior Door, LLC ("Excel Door") in its sale to an undisclosed private equity firm. The transaction closed on January 20, 2022.
Excel Door, founded in 2011 and headquartered in Hartselle, AL, is a leading manufacturer of interior wooden doors. Led by door industry experts, Excel Door produces over 20,000 doors per week and is known for providing exceptional product quality, faster order fulfillment rates, and excellent customer service. The Company sells to a diverse range of wholesale building product customers that supply builders across the spectrum of new construction and remodeling for single and multi-family residences.
Brothers Ron and Russ Hulse led a consortium of local investors to acquire the Excel Door facility after it was shuttered in 2010 during the aftermath of the Recession. While competitors downsized, Excel Door brought back former and new employees while gradually building a diverse base of customers across underserved segments of the interior door market. Excel Door now has over 70 employees while serving more than 80 different building product customers annually and is well positioned to continue growing its production capabilities under the transitioning management team.
"I am pleased that we have found an experienced partner to support the future success of Excel Door. We are thankful to those who believed in Excel Door and supported its growth to this stage, and I am excited to see the Company's future growth," said Ron Hulse, retiring CEO of Excel Door and lifelong door industry veteran.
John Sullivan, Director at Founders, said "It has been a pleasure to work with Ron, Russ, and the Excel Door management team to find a partner to recapitalize the Company and support operations during its next stage of growth. We are grateful to have been able to serve on this transaction and look forward to seeing the future success of Excel Door."