Founders Advises Hawk Analytics on its Sale to LeadsOnline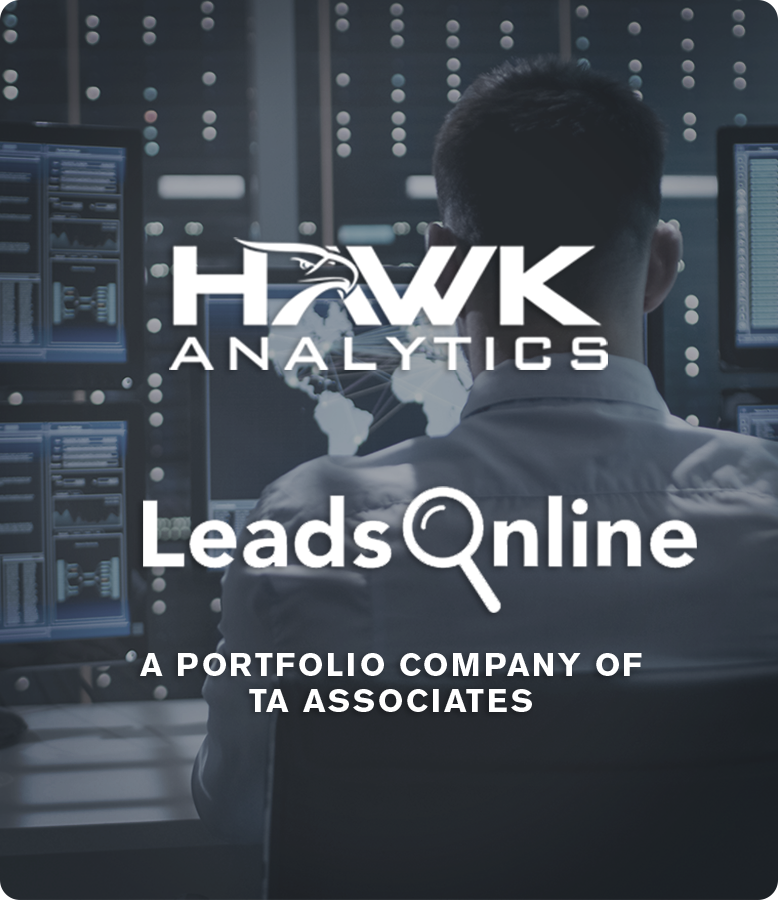 BIRMINGHAM, AL (August 4, 2022) – Founders is pleased to announce that LeadsOnline has acquired Hawk Analytics. Founded in 2013, Hawk Analytics is a provider of mapping and analytics technology built for law enforcement. The company's flagship product, CellHawk is currently used by local, state and federal law enforcement agencies throughout the United States to extract rapid answers and compelling visual evidence from call detail records and location-based data. The combination of LeadsOnline and Hawk Analytics will create a powerful digital platform for law enforcement to better help investigators find elusive suspects, missing people and hidden patterns of individual and organized criminal activity of all kinds.
"Hawk Analytics was born from a deep passion for helping find missing loved ones," said Mike Melson, Founder, Hawk Analytics. "I'm so grateful and excited to make this technology that has helped close thousands of cases available to even more agencies through the LeadsOnline platform."
"Many of us have worked in law enforcement, so we understand how critical it is to provide easy, fast intel that opens up new leads for investigators," explained Nicole Poser, Senior Director of Operations, Hawk Analytics. "Being a part of the LeadsOnline team will take this to a whole new level. Looking ahead, we believe there are significant opportunities to advance our product offerings and expand our footprint together."
"We could not be happier for the Hawk Analytics team," said Zane Tarence, Managing Partner at Founders Advisors. "It has been an honor working with a company that is truly saving lives and making such a positive impact on public safety. We are incredibly excited to see what Hawk Analytics and LeadsOnline can accomplish together as they continue their mission of providing powerful solutions to law enforcement agencies."
"We are thrilled to welcome Hawk to the LeadsOnline family," said Alex Finley, CEO, LeadsOnline. "Hawk has spent the past nine years making critical and complex investigations simpler for everyday users. With their proven technology, they have helped save lives and provide answers to those who have lost loved ones. We look forward to combining our efforts to put powerful and elegant technology in the hands of detectives and analysts to advance their cases faster."
About Hawk Analytics
Hawk Analytics assists law enforcement agencies nationwide to connect suspects to crimes using digital location evidence analysis. By extracting rapid answers from call detail records and location-based data, investigators are able to solve more cases faster and provide compelling visual evidence through powerful data integrity that holds up in court. For more information, please visit, www.hawkanalytics.com.
About Founders Advisors
Founders is a merger, acquisition, & capital solutions advisory firm serving middle-market companies. Founders focuses on helping companies across business services, consumer, energy, healthcare, industrial, and technology industries. Founders' skilled professionals, proven expertise, and process-based solutions help companies access growth capital, make acquisitions, and/or prepare for and execute liquidity events to achieve specific financial goals. In order to provide securities-related services discussed herein, certain principals of Founders are licensed with M&A Securities Group, Inc. or Founders M&A Advisory, LLC, both members FINRA & SiPC. M&A Securities Group and Founders are unaffiliated entities. Neither Founders M&A Advisory nor Founders Advisors provide investment advice. Founders M&A Advisory is a wholly owned subsidiary of Founders.
About LeadsOnline
LeadsOnline is a powerful digital platform that helps investigators and analysts advance cases through the most current data on people & property nationwide, and helps businesses reduce the hassles of reporting. Law enforcement agencies of every size and mandate use LeadsOnline to find elusive suspects, stolen items, and patterns of individual & organized criminal activity. Businesses, including pawn shops, secondhand stores, scrap metal recyclers and online marketplaces trust LeadsOnline more than any other system to freely, frictionlessly, and safely report transaction information to law enforcement. For more information, please visit www.leadsonline.com.