Managed IT Services: 2022 Year In Review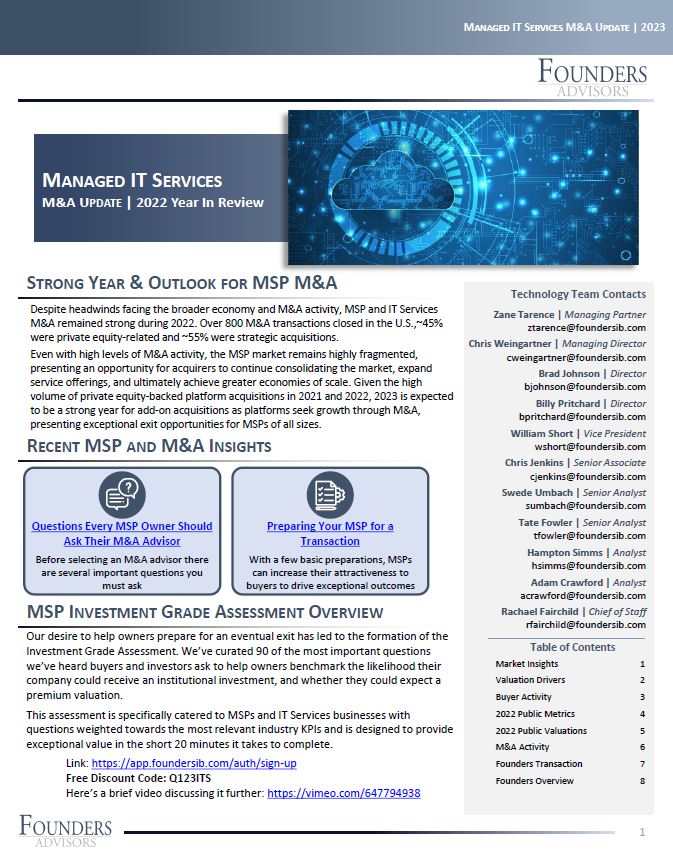 In this edition of Founder's Managed IT Services 2022 Year In Review, our team provides keen insights from the marketplace based off of the past year. Overall, despite headwinds facing the broader economy and M&A activity, MSP and IT Services M&A remained strong during 2022. Over 800 M&A transactions closed in the U.S., around 45% were private equity-related and around 55% were strategic acquisitions. Our update also includes insights on:
Valuation Drivers
Key Buyer Activity
Public Valuation and Growth Metrics
Global & North American MSP Activity
Recent MSP and M&A Insights
If you or someone you know have questions regarding anything discussed, or the general SaaS marketplace, please feel free to reach out to Zane Tarence, Partner and Head of Founders' Tech & Business Services Group.