Founders Advises Data Masons on its Sale to SPS Commerce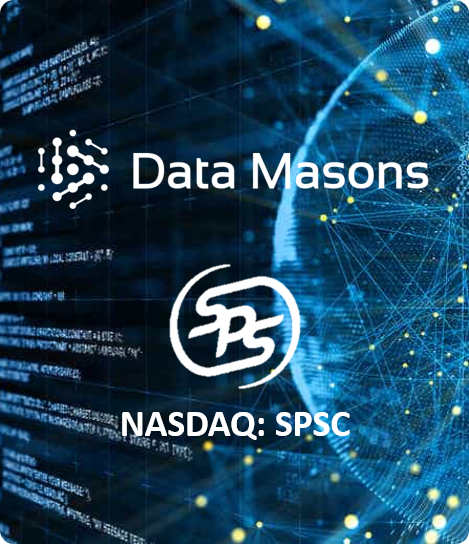 BIRMINGHAM, Ala. (Jan 4, 2021) – Founders Advisors ("Founders") is pleased to announce that SPS Commerce, Inc. (NASDAQ: SPSC) has acquired D Masons Software, LLC ("Data Masons"), a leading provider of cloud-hosted Electronic Data Interchange ("EDI") software and related software services for the Microsoft community. SPS Commerce's acquisition of Data Masons closed on December 17, 2020.
Founded in 1996, Data Masons specializes in connecting trading partners across their digital supply chains. Data Masons' global customers include hundreds of Microsoft ERP businesses across a wide variety of industries.
As part of the SPS Commerce community, Data Masons' customers will have access to the SPS Commerce global retail network, which includes more than 90,000 trading partners in over 70 countries, and expanded capabilities for connecting with global supply chain partners.
"Data Masons is thrilled to join the SPS Commerce retail network," said Glenn McPeak, CEO of Data Masons. "We have worked closely with SPS Commerce since 2011 to serve customers in the Microsoft market and we share a vision of providing the easiest-to-use, most automated EDI solutions that help suppliers optimize efficiency when transacting with their trading partners."
"Data Masons has been an innovator in the EDI space since its inception and the Founders team was delighted to serve Glenn, David and their team on this deal. This is a stellar company with an innovative product suite, a great culture and an amazing growth opportunity as part of SPS," said Zane Tarence, Managing Director at Founders Advisors.
"We are grateful for the opportunity to work with Glenn, David and the Data Masons team throughout this process, and we are excited for all parties involved in this successful transaction," said Billy Pritchard, Vice President at Founders Advisors. "We look forward to seeing the continued growth of the business and a successful combination with SPS Commerce."
About Founders Advisors, LLC Founders Advisors (Founders) is a merger, acquisition, & strategic advisory firm serving middle-market companies. Founders' focuses on helping founder based companies across business services, consumer, energy, healthcare, industrial, and technology companies located nationwide. Founders' skilled professionals, proven expertise and process-based solutions help companies access growth capital, make acquisitions, and/or prepare for and execute liquidity events to achieve specific financial goals. In order to provide securities-related services discussed herein, certain principals of Founders Advisors, LLC are licensed with M&A Securities Group, Inc. or Founders M&A Advisory, LLC, both members FINRA and SIPC. M&A Securities Group and Founders are unaffiliated entities. Founders M&A Advisory, LLC is a wholly-owned subsidiary of Founders Advisors, LLC. Neither Founders M&A Advisory, LLC nor Founders Advisors, LLC provide investment advice.